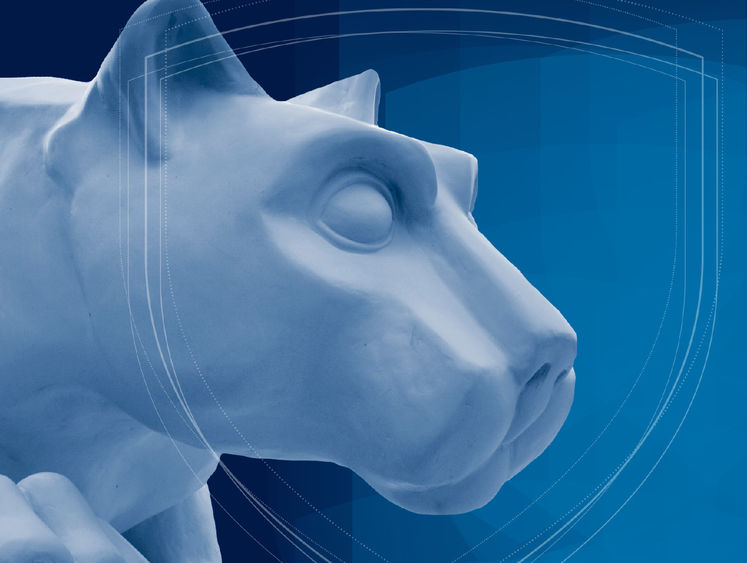 MIDDLETOWN, Pa. – Twenty-eight students from Penn State Harrisburg's School of Business Administration were recently inducted into Beta Gamma Sigma, an international honor society that recognizes business excellence.
The students join a growing worldwide network of more than 900,000 outstanding business professionals who have earned recognition through lifetime membership in Beta Gamma Sigma. Only students ranking in the top 10% of baccalaureate and the top 20% of graduate programs at schools accredited by AACSB International, the Association to Advance Collegiate Schools of Business, are eligible for this invitation.
The School of Business Administration's accreditation by this organization represents the highest standard of achievement in business education, as only 5% of all business schools worldwide have earned this distinction.
Also inducted was faculty member Sheela Pandey, assistant professor of management. Annually, the members of the Capital College Chapter of Beta Gamma Sigma recognize a faculty member who embodies the ideals of the honor society. Ray Gibney, associate professor of human capital management, was awarded the 2022 Beta Gamma Sigma Professor of the Year Award.
Additionally, the Penn State Harrisburg chapter of Beta Gamma Sigma was named a Highest Honors Chapter for the fifth straight year, the top recognition a collegiate chapter can receive. This distinction is earned through high levels of student, chapter and faculty engagement with Beta Gamma Sigma throughout the year.
The following students were inducted into the Penn State Harrisburg chapter of Beta Gamma Sigma this spring:
Undergraduate Inductees:
April Demsko – Palmyra, Pennsylvania    
Brock Wilson – Hummelstown, Pennsylvania
Elizabeth Henry – Elizabethtown, Pennsylvania   
Joahlana Najunas – Shenandoah, Pennsylvania
Maria Rita Gambino – Harrisburg, Pennsylvania  
Megan Kramp – Lancaster, Pennsylvania               
Mohamed Khalil – McSherrystown, Pennsylvania              
Natchaya Srisai – Middletown, Pennsylvania
Nicholas Spohn – Manheim, Pennsylvania
Rocco Lawrence – Harrisburg, Pennsylvania             
Tejkumar Patel – Hummelstown, Pennsylvania
Thomas Westers – Syracuse, New York
Tyler Jordan – Marietta, Pennsylvania
Graduate Inductees:
Allison Dobstetter – Harrisburg, Pennsylvania         
Ana Sheikh – Hummelstown, Pennsylvania
Andrew Evens – Camp Hill, Pennsylvania               
Charles Buehler – Port Clinton, Pennsylvania       
Daniel Rice – Lancaster, Pennsylvania
Jenna Cuff – Mechanicsburg, Pennsylvania           
Katia Carrasquillo Colon – Hummelstown, Pennsylvania     
Kensi Martinez – Elizabethtown, Pennsylvania        
Liying Yang – Fuzhou, China
Mario Soliman – Mechanicsburg, Pennsylvania
Neha Nirmal Ahuja – Mumbai, India        
Tasleem Muzaffar – Harrisburg, Pennsylvania
Uttam Paudel – Kathmandu, Nepal
Xun Wang – Shanghai, China
Yue He – Qingyuan, China