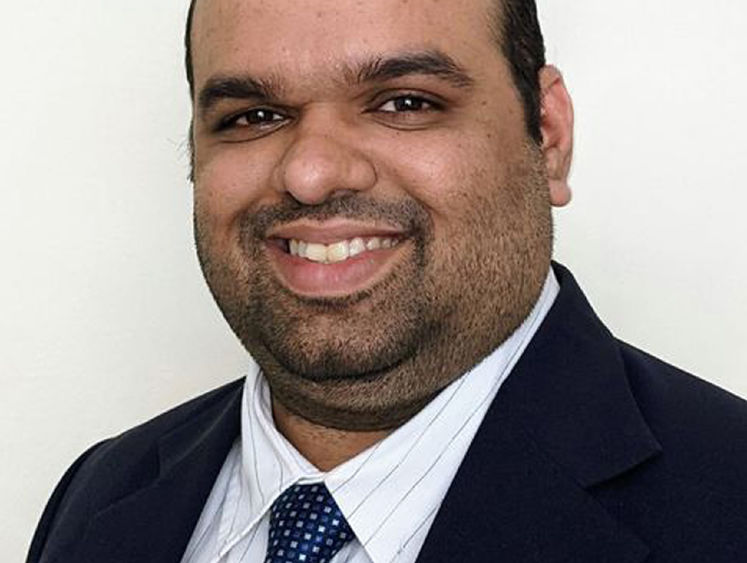 MIDDLETOWN, Pa. — Nikhil Menon, assistant professor of civil engineering at Penn State Harrisburg, has been appointed to two Transportation Research Board (TRB) standing committees: the Standing Committee on Effects of Information and Communication Technologies (ICT) on Travel Choices, and the Standing Committee on Women and Gender in Transportation. 
"I am extremely honored and privileged to be appointed to these two committees," Menon said. "I am deeply grateful to these two committees and TRB for recognizing and rewarding my contributions. I look forward to serving these committees in their many endeavors and advancing pedagogy and scholarship in the field of transportation."
TRB is a national academy that provides leadership in transportation innovation and progress through research and information exchange. 
The Standing Committee on Effects of ICT on Travel Choices aims to navigate the relationship between ICT and travel choices. It conducts studies addressing topics such as telecommuting, e-shopping, e-hailing, real-time information, social-media, various apps available on mobile devices, and the use of virtual/augmented reality and gamification to understand behavior.   
The Standing Committee on Women and Gender in Transportation identifies emerging women's issues on the use of transportation; defines research needs related to these issues; and stimulates, gathers, and disseminates relevant research findings. 
Menon's appointment began on April 15 and will last three years. Menon has been volunteering for several TRB committees as a "friend" since 2016. Currently, he is a friend of 15 TRB committees with varying levels of involvement.
Menon will attend the annual meeting of the Transportation Research Board which occurs every January in Washington, D.C. It is the biggest conference for the transportation fraternity with more than 13,000 attendees each year, including researchers, practitioners, and policymakers from across the world. This conference and his new role will provide an opportunity to work with some leading national and international transportation thought-leaders through various endeavors of the committees.