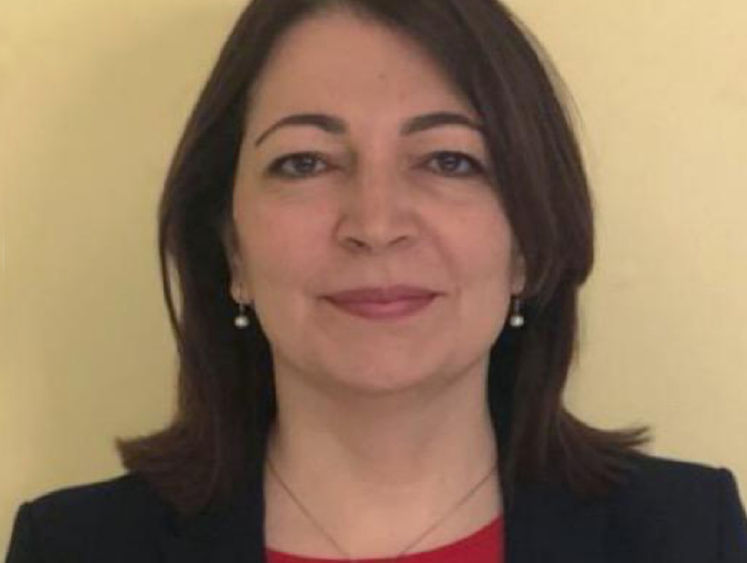 MIDDLETOWN, Pa. — Senel Poyrazli, professor of psychology and chair of the Division of Social Sciences and Psychology in the School of Behavioral Sciences and Education (BSED) at Penn State Harrisburg, has been awarded a Fulbright Senior Scholar award for the 2022-23 academic year.
As part of her award, Poyrazli will lecture at Bilkent University, in Ankara, Turkey; conduct a research study related to Syrian refugees; and complete a book related to multicultural competency. Poyrazli also will present her research related to multicultural competency at different institutions and conferences throughout Turkey.
Fulbright awards are prestigious and competitive fellowships that provide opportunities for U.S. academics to continue their professional activities and build connections between nations.
"I feel very excited and honored to be named a Fulbright senior scholar," Poyrazli said. "I am grateful that I was given the opportunity to continue my work as an international counseling psychologist. I look forward to representing Penn State next year, building connections between the people of the U.S. and the other countries, and contributing to Fulbright's mission to improve lives around the world."  
Poyrazli has received numerous recognitions for her research, including the 2021 Outstanding International Psychologist Award from the American Psychological Association's (APA) International Psychology division, which recognizes psychologists who have made outstanding contributions to international psychology and whose work has an impact across countries and cultures. She also has received the Excellent Contribution Award from the APA Society of Counseling Psychology International Section.
Poyrazli also has been named a Fellow of three divisions of the APA, including Division 1 for General Psychology, Division 17 for Counseling Psychology, and Division 52 for International Psychology. APA is the leading scientific and professional organization representing psychology in the United States, with more than 121,000 researchers, educators, clinicians, consultants, and students as its members.
She was selected for the Excellence in Research and Scholarly Activity Award at Penn State Harrisburg, which is given to recognize and encourage excellence in academic research, creative activity, scholarship, and mastery of subject matter by faculty.
Over the course of her career, Poyrazli has explored several areas of research and emerged as a national and global leader for the internationalization of psychology. Nearly 20 years ago, she was one of a small group of psychologists who recognized that psychology curriculums and research in the United States, though high in quality, could be enhanced by efforts to engage and exchange information with scholars in psychology and counseling from other countries. As they helped to expand the membership and work of the International Division of the APA, Poyrazli banded together with an ever-expanding circle of colleagues who have done pioneering work on promoting global perspectives on psychology. Much of this work has been focused on understanding the psychological experiences of students from other countries studying in the United States; the mental health and acculturation issues of immigrants, migrants and international students; and multinational studies of suicide, according to Poyrazli.
Poyrazli has completed 56 peer-reviewed publications, 75 peer-reviewed presentations, and 25 invited addresses in various locations in the United States and abroad, including Turkey and Canada. Her studies of international issues have been published in numerous peer-reviewed journals.
In addition, Poyrazli is the co-editor of the book, "International Case Studies in Mental Health," published by Sage in 2013 and translated into Korean in 2014. She also has been invited to write chapters featured in several other highly respected books in psychology and counseling, including "International Counseling: Case Studies Handbook," "Oxford Handbook of Human Development and Culture: An Interdisciplinary Perspective" and "Handbook of Counseling and Psychotherapy in an International Context."
Poyrazli has presented at conferences for several organizations in the United States and abroad, including the American Psychological Association, the Society for Research on Adolescence, the Society for the Study of Social Problems, the Society for Cross-Cultural Research, the Turkish Psychological Counseling and Guidance Association and the International Eurasian Educational Research Congress.