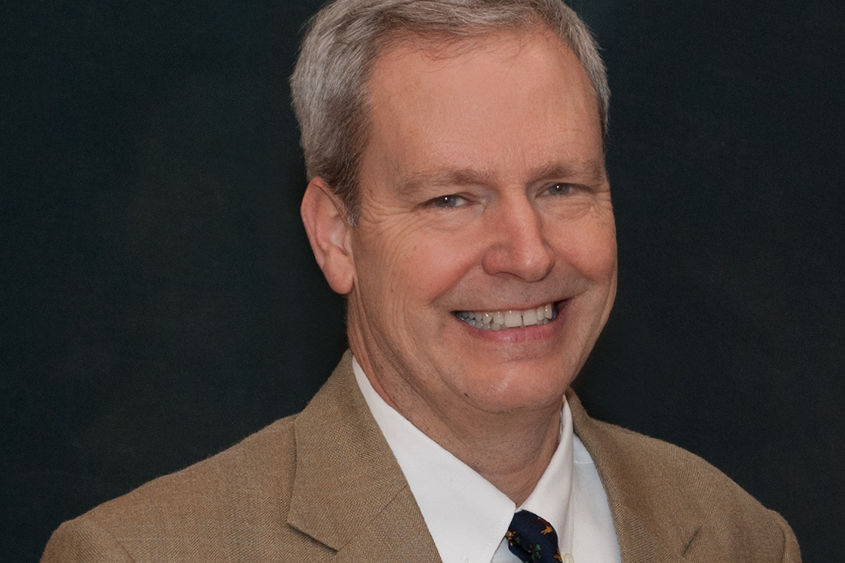 MIDDLETOWN, Pa. — David Witwer, professor of American studies in the Penn State Harrisburg School of Humanities, has been named the 2022-23 Fulbright Bicentennial Distinguished Chair in American Studies at the University of Helsinki, Finland.
The Bicentennial Distinguished Chair in American Studies is a nine-month appointment at the University of Helsinki and begins in August. The award is jointly funded by the Fulbright Finland Foundation and the University of Helsinki.
Awards in the Fulbright Distinguished Chairs Program are viewed as the most prestigious appointments in the Fulbright Scholar Program. Fulbright currently awards approximately 8,000 grants annually. Of those, 40 are selected every year from across all disciplines for the Fulbright Distinguished Chair Award.
As part of the award, Witwer will lecture throughout Finland on his expertise as a labor historian, especially on his book project, "Searching for Jimmy Hoffa: The Continuing Mystery of America's Most Notorious Union Leader," which traces the history of what is known about International Brotherhood of Teamsters president James R. Hoffa's disappearance, his involvement with organized crime, and what his career reveals about working-class attitudes toward corruption. The same project was the subject of his work as Penn State Laureate in 2020-21, an honor given to a member of the faculty in the arts or humanities in order to bring greater visibility across the commonwealth to the arts, humanities and the University, in addition to their own scholarship.
"I am deeply honored to receive this prestigious award and excited to have the opportunity to live and work in one of most exciting cities in the world," said Witwer when asked about the award. "I am also looking forward to sharing my work with a wider audience and building bridges with scholars at the University of Helsinki and other European academic institutions."
Witwer previously received year-long fellowships from the National Endowment for the Humanities and Princeton University's Shelby Cullom Davis Center for Historical Studies, and his scholarship won numerous distinctions, including the journal Labor History's Best Book Prize. He served as vice president of the Pennsylvania Historical Association (2019-20), and president (2020-21). Witwer sits on several editorial boards and committees related to American history and is the director of the Capital College Honors Program at Penn State Harrisburg.
In addition to articles in scholarly journals and media publications, Witwer has authored several books on the topic of corruption and labor racketeering including, "Corruption and Reform in the Teamsters Union," "Shadow of the Racketeer: Scandal in Organized Labor," and most recently, "Murder in the Garment District: The Grip of Organized Crime and the Decline of Organized Labor." The book was co-authored with Catherine Rios, associate professor of communications and humanities at Penn State Harrisburg and was included on the New York Time's recommended summer reading list for 2020.
Fulbright Scholar Awards are prestigious and competitive fellowships that provide unique opportunities for scholars to teach and conduct research abroad. Fulbright scholars also play a critical role in U.S. public diplomacy, establishing long-term relationships between people and nations. Fulbright alumni include 61 Nobel Laureates, 89 Pulitzer Prize winners, 76 MacArthur Fellows, and thousands of leaders and world-renowned experts in academia and many other fields across the private, public and non-profit sectors.