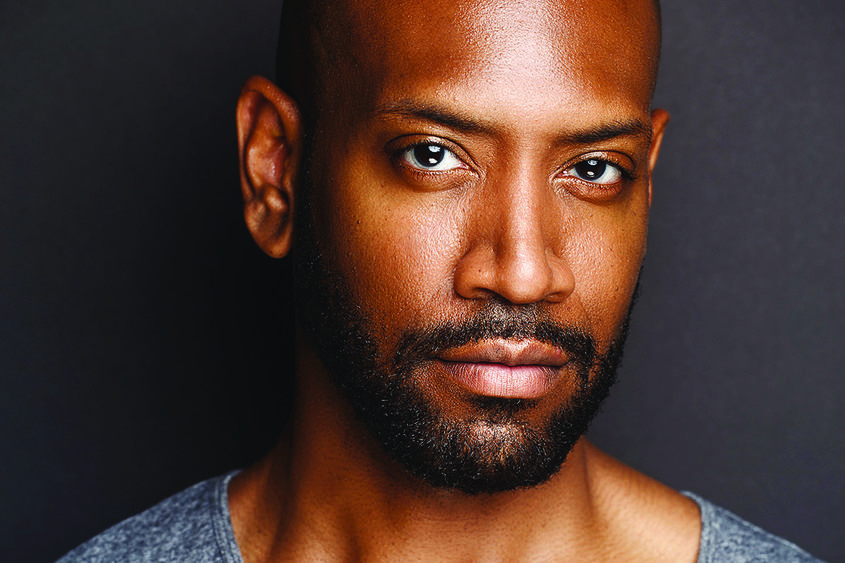 MIDDLETOWN, Pa. – Bryan Terrell Clark -- singer-songwriter, philanthropist and actor -- will take the stage at 7 p.m. Oct. 21 in the Mukund S. Kulkarni Theatre, Penn State Harrisburg. The event is sponsored by the college's Diversity and Educational Equity Committee. 
Clark will present "From Baltimore to Broadway - An Evening with Bryan Terrell Clark," where he draws on real-life lessons from his beginnings in Baltimore to his starring career on Broadway – most notably as George Washington in "Hamilton: An American Musical." Clark aims to inspire others to reach their full potential in life while leaving a positive impact on the world.
Clark made his Broadway debut playing the role of Marvin Gaye in "Motown: The Musical," which received a 2014 Grammy Award nomination for "Best Musical Theater Album." He also starred opposite Laurence Fishburne and Angela Bassett in the acclaimed drama "Fences" at the Pasadena Playhouse. Among his numerous television appearances, most recently Clark has appeared in Ava DuVernay's 2020 Peabody Award winning Netflix miniseries "When They See Us," as well as "Cherish the Day," "Queen Sugar," and "Snowpiercer." In addition, he appeared in the 2016 film "Collateral Beauty."
As a singer, songwriter and producer, Clark has co-written for Mary J. Blige and has performed with such artists as Maxwell, Brandy, Ne-Yo, Anita Baker, Michael Bublé and many others.
Clark is the co-founder of inDEFINED, an initiative that inspires and teaches young people to use their voices to erase constrictive labels in our society. He is a graduate of the Yale School of Drama and Temple University.
Clark will also be teaching a master class for music/theater students during the afternoon of Oct. 21.
In-person and virtual attendance options are available for the evening event. Attendees with virtual tickets will receive the link a day before the event. To register for the evening event, visit bryanterrellclark.eventbrite.com.
For more information, contact Christy Lerch at [email protected].