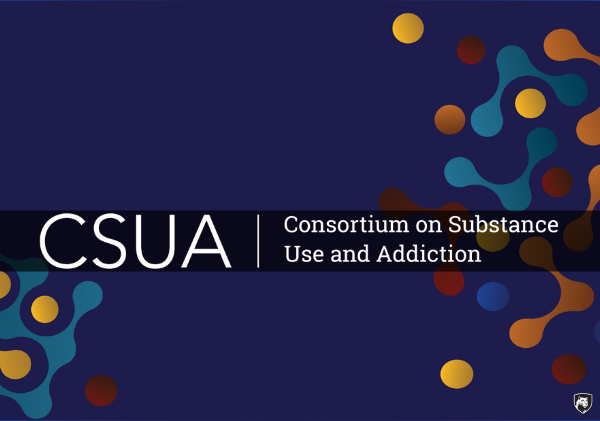 Penn State's Consortium on Substance Use and Addiction (CSUA) recently announced five new co-funded faculty members who will join the consortium in the 2021-22 academic year: Kristina Brant, Sarah Brothers, Brandy Henry, Jennifer Nyland and Sujeong Park.
Kristina Brant will start her position as assistant professor of rural sociology at Penn State beginning Sept. 15. She recently completed her doctorate in sociology at Harvard University. Her research focuses on understanding the causes and consequences of persistent concentrated poverty in rural communities. Currently, Brant lives in Appalachian Kentucky, where she studies the impact of the opioid epidemic on rural families.
Sarah Brothers is an assistant professor of sociology and public policy at Penn State. She recently earned a doctorate in sociology from Yale University. Her dissertation on "Expertise, Gender, and Marginality among People who Inject Drugs" won the Roberta G. Simmons Outstanding Dissertation in Medical Sociology Award from the American Sociological Association.
Brandy Henry is an assistant professor of education with a specialty in rehabilitation and human services at Penn State. An experienced clinician, Henry specializes in providing care to persons in the criminal justice system with mental and substance use disorders, as well as infectious diseases such as HIV.
Jennifer Nyland is an assistant professor of neural and behavioral sciences at Penn State's Neuroscience Institute. In 2012, Nyland earned her doctorate from Penn State's College of Medicine. Since then, Nyland spent several years leading health care research in both government and nonprofit institutions before returning to Penn State in 2019.
Sujeong Park is an assistant professor of health policy and addiction studies at Penn State's School of Public Affairs. She earned her doctorate from the Pardee RAND Graduate School. Prior to joining Penn State Harrisburg, Park worked as an adjunct professor at Pepperdine University and an assistant policy researcher at the RAND Corporation. Her research interests include the impact of illicit opioids on crime, labor supply, and child welfare.
The CSUA, housed in the Social Science Research Institute, draws on the expertise of substance-based researchers, educators and practitioners from across Penn State to develop and implement effective programs, policies and practices aimed at preventing and treating addiction and its spillover effects on children, families and communities.