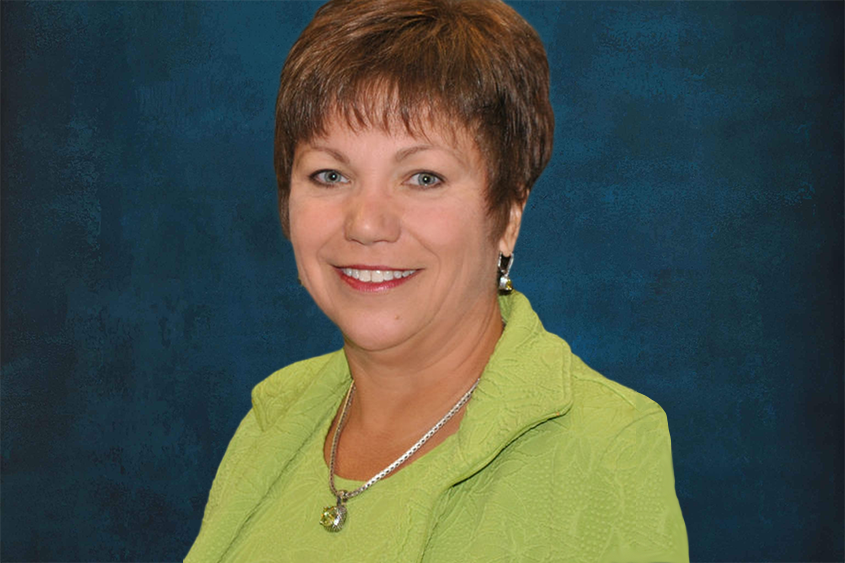 MIDDLETOWN, Pa. — Laurie Dobrosky Henry, associate director for alumni relations at Penn State Harrisburg, has been named the recipient of the 2021 Karen and Lewis Gold Penn State Alumni Association Staff Recognition Award.
Established in 2008, the award annually recognizes one University staff member whose actions demonstrate devotion to the mission and objectives of the Penn State Alumni Association; whose performance is marked by professionalism and responsiveness; and who exhibits initiative, leadership and organizational skills. The award acknowledges the essential role of staff in the success of alumni-oriented goals, activities and programs and in the enthusiasm, involvement and service of alumni and friends.
Dobrosky Henry has served Penn State for more than 20 years and has been an integral part of the alumni program's success through many periods of rapid growth and change. Initially she was responsible for both Harrisburg and Schuylkill's alumni programs, including establishing Schuylkill's Alumni Society Board. At Harrisburg, she has been responsible for initiating, organizing and developing many award-winning programs for the Alumni Society. Most of those programs centered on the society's goals of connecting alumni to the college through reunion programs, networking opportunities, and other fellowship events.
She was instrumental in helping the Harrisburg Alumni Society Board create a Professional Development Series for students and in planning and executing the college's first "We Are Weekend" in 2016 in conjunction with the campus' 50th anniversary celebration. She also has developed programs that engage alumni, including the Capital Connections series, connecting alumni to interesting places in the Capital Region, and a virtual version call Capital Connections at Home engaging alumni across the country.
She has developed successful alumni awards and recognition programs and has nominated multiple winners for Penn State's numerous individual alumni awards. In addition, the Alumni Relations Program at Penn State Harrisburg has received seven awards for Outstanding Alumni Programs from the Penn State Alumni Association.
Dobrosky Henry received the Penn State Harrisburg Staff Service Award in 2017 in recognition of her contributions and dedication to the college and has been named "Advisor of the Year" three times for her service to the Lion Ambassadors and Blue and White Society.