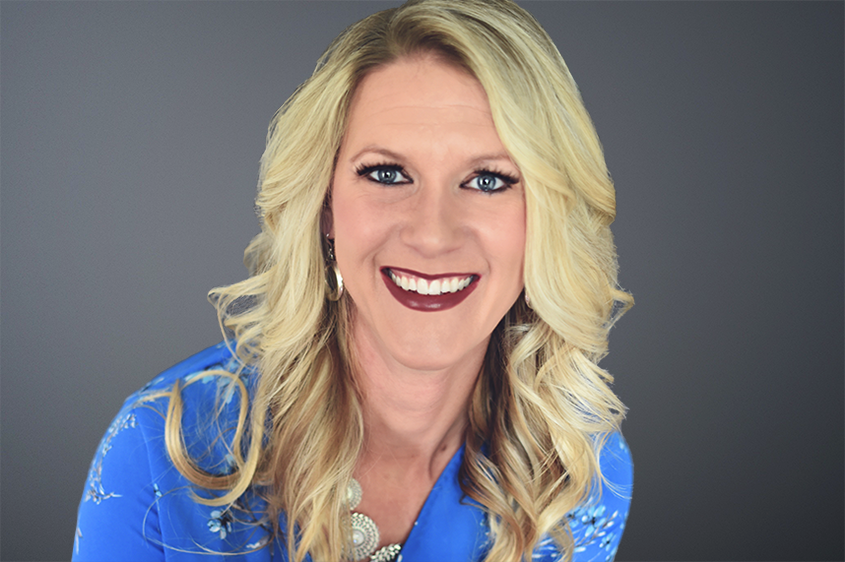 MIDDLETOWN, Pa. — Marissa Graby Hoover, senior director of Alumni Relations and Development at Penn State Harrisburg, has been named a Women of Influence honoree by the Central Penn Business Journal. Hoover and the other winners will be honored June 21 at an online celebration from 5:30 to 6:30 p.m.
Women of Influence honors high-achieving women for their career accomplishments. Women are selected based on their professional experience, community involvement, leadership and sustained commitment to mentoring. The honorees were selected by Central Penn Business Journal editors.
Hoover has served 17 years in the Penn State Harrisburg Development Office, where she has raised more than $60 million to advance new programs, facilities and provide scholarships at the college.
In addition to her fundraising role, Hoover served 11 years as senior woman administrator to oversee and advise the athletic department on Title IX and reestablished the women's basketball program at Penn State Harrisburg. As the head coach, she led her team to two championship appearances. Hoover has been a member of the college's Diversity and Educational Equity Committee, the Development and Alumni Relations Diversity Committee, the Commission for Women, and the Penn State Harrisburg Athletic Integration Committee.
Hoover helped start the Alliance of Women Coaches, where she served as a board member for six years; the alliance ultimately grew into the nonprofit WeCoach Inc., which trains, recruits and retains women in collegiate coaching.
Most recently, Hoover received the Penn State Harrisburg Staff Diversity Award. She has also received the college's Lion Leader Award for Diversity.
She holds a doctoral of education degree from Penn State Harrisburg, focusing her research on the impact of smart home technology on older adults; a master of education degree in sport and recreation administration from Temple University; and a bachelor of science degree in elementary education.
In the Harrisburg community, she has served as vice president and chair of the Development Committee of the Boys and Girls Club and continues to coach youth basketball and soccer. She was a member of "the best class" of Leadership Harrisburg in 2013. In the Ronald E. McNair Scholars Post-Baccalaureate Achievement Program, she published research on the "Self-Fulfilling Prophecy in Big Ten Women's Basketball," which she presented at a national conference. Hoover continues to be a champion for the advancement of women, underserved populations, youth and sports.