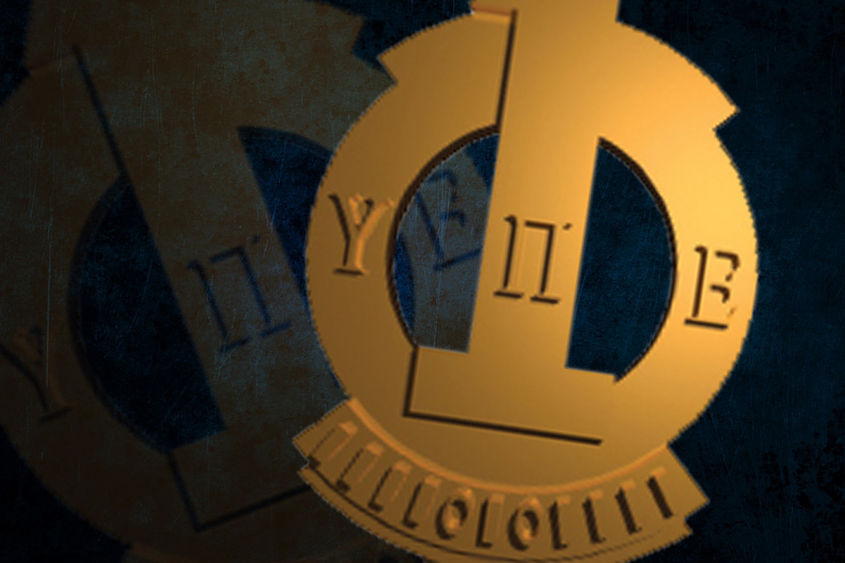 MDDLETOWN, Pa. — Penn State Harrisburg's School of Business Administration and School of Science, Engineering, and Technology recently inducted 15 students into the college's newly chartered Upsilon Pi Epsilon (UPE) Sigma Chapter of Pennsylvania.
Upsilon Pi Epsilon was first organized at Texas A&M University in College Station, Texas, in 1967 and has chartered 303 chapters in various colleges and universities in North America and overseas. It is the only national honor society for the computing and information disciplines and is recognized as such by the Association for Computing Machinery and IEEE Computer Society. UPE is a member of the Association of College Honor Societies and a charter member of the International Federation of Engineering Education Societies.
Also inducted were faculty members Kelsey Kirk, lecturer in information technology; Jane Kochanov, assistant teaching professor of information systems; Roderick Lee, associate professor of information systems; and Linda Null, associate professor of computer science. Additionally, Penn State Harrisburg alumni Tawfiq Alashoor, Mark Fahnestock and Vera Kanova were inducted into the UPE Sigma chapter.
Graduate inductees included:
Daniel Babalola
Aayushi Darade
Weiyuan Fan
Prity Kumari
Vysnavi Mathavaraj
Pavan Patel
Nicholas Woodward
Undergraduate inductees included:
Sarah Abraham
Uma Acharya
Renata Calle Falcon
Analee Dsilva
Nathaniel Netznik
Vincent Wang
Paul Warman
Liying Yang
Roderick Lee, UPE faculty adviser; Prity Kumari, master of science in information systems student; and Kelsey Kirk led the induction ceremony. Under UPE initiation regulations, they assumed the roles of "Upsilon," "Pi," and "Epsilon," respectively. During the ceremony, "Pi" explained the historical significance of the symbols that make up the UPE emblem or key — the Zero, the One, and the Abacus — and what they represent to the members and professional association.
As a new chapter, the chartering ceremony was led by Jefferey Popyack (Drexel University), UPE executive council member, who declared Penn State Harrisburg as a group to constitute Upsilon Pi Epsilon's Sigma Chapter of Pennsylvania and the 303rd Chapter of this international organization to be so chartered.
"Upsilon Pi Epsilon sets high standards to be able to establish a chapter; we were quite proud that our college was approved based on a thorough review of our faculty's qualifications, technology curricula, classroom and laboratory facilities, and program assessment," said Steve Schappe, director of the School of Business Administration.