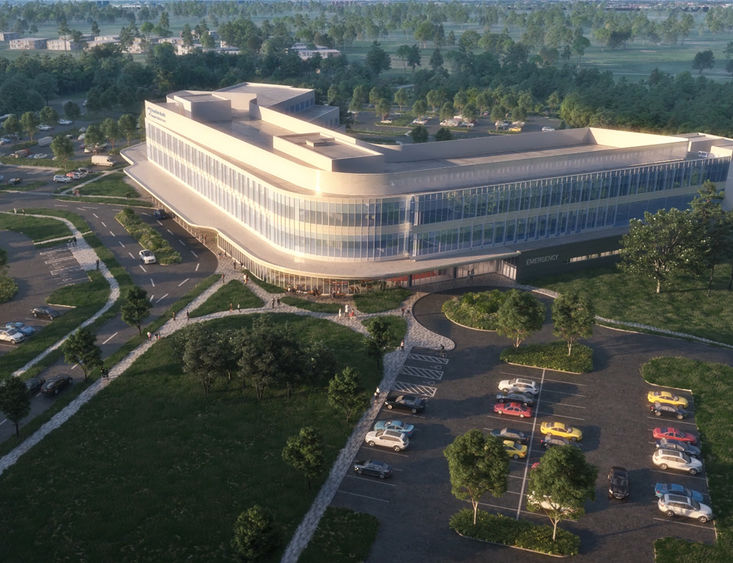 The Hampden Township Planning Commission has recommended approval of a preliminary land development plan for the second phase of development of Penn State Health Hampden Medical Center.
The health system is seeking approval for several permitted-use projects at the site, including a medical office building and parking garage, as well as three potential hospital additions that may be needed in the years to come to accommodate additional anticipated growth in the region.
The medical office building —t o be located adjacent to the north side of the hospital building — and parking garage could begin construction as early as fall 2021. The three hospital additions would move forward only if needed to address demand in the coming years, as Penn State Health remains focused on ensuring care choice and access close to home. Submitting a plan now that includes these optional additions will allow the system to be more nimble when and if the additions are needed in the future.
The proposed expansions are permitted under Hampden Township's current zoning regulations.
The 300,000-square-foot, three-story Hampden Medical Center is on track to open to patients later this year. Located in the Wentworth Corporate Center at the intersection of Good Hope and Wertzville roads, the hospital will give residents of Cumberland and Perry counties, as well as the broader Harrisburg area, enhanced access to Penn State Health's acute care services without having to make the drive to Hershey. Hampden Medical Center will complement Penn State Health's primary and specialty services in Mechanicsburg, Camp Hill and other West Shore communities, and acute care services available at nearby Holy Spirit Medical Center.