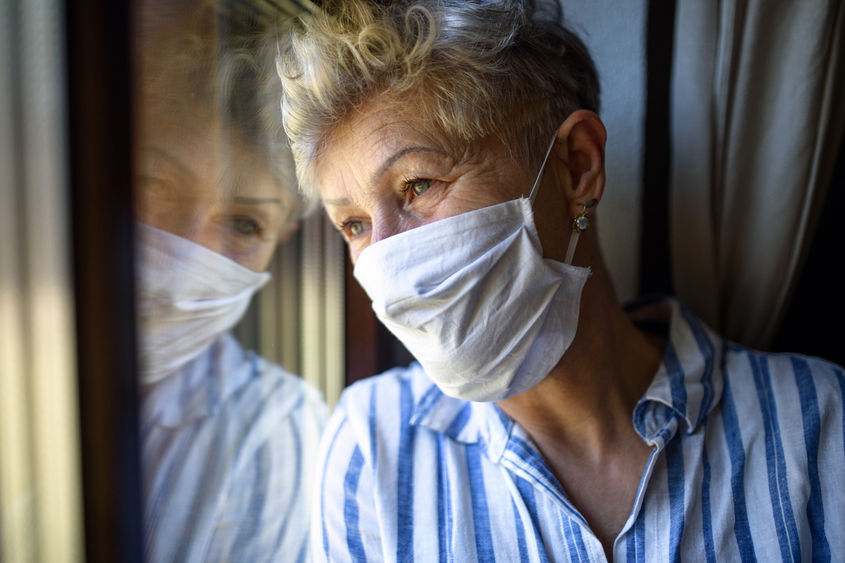 MIDDLETOWN, Pa. — Continuing its analysis on the impact of the COVID-19 pandemic on Pennsylvania, the Institute of State and Regional Affairs (ISRA) at Penn State Harrisburg has released new data, in conjunction with the Pennsylvania Population Network, examining the impact of social isolation in the senior population in Pennsylvania due to the coronavirus pandemic.
Almost a fifth of Pennsylvania's population is 65 years of age or older, many of whom reside in rural counties. The COVID-19 pandemic has shed light on the vulnerabilities of the aging population throughout the United States, according to Raeven Faye Chandler, director of the Pennsylvania Population Network.
"Research suggests that various elements of social isolation are related to individual health outcomes. The variation of circumstances across this population, however, is often overlooked, which makes addressing disparities in their needs challenging regardless of the presence of a medical crisis," said Chandler. "Our study was focused on gaining an understanding of how the many aspects of isolation vary across Pennsylvania with an eye to informing mitigation strategies."
To highlight which counties have seniors at a higher risk for loneliness and social isolation, ISRA collected data for indicators relating to finances (at or below poverty line and housing cost burden), living arrangements (moved recently, living alone, and widowed or divorced), community access (food, transportation, and internet) and individual barriers (disability, language, and mental health) from the U.S. Census Bureau, the U.S. Department of Agriculture, and the Centers for Disease Control and Prevention.
ISRA created the Senior Isolation Index (SII) by ranking those data indicators for Pennsylvania's 67 counties and developing a formula to determine a score for each county on a 100-point scale, where one represents a senior population with low risk for isolation and 100 represents those at high risk.
The study identified Philadelphia County, with an SII score of 87, as the highest risk for senior social isolation due to ranking highest in six indicators: poverty, personal vehicle access, disability, limited English, widowed or divorced, and poor mental health, and second-highest in two additional indicators: housing cost burden and living alone.
Despite having the second-highest percentage of seniors with at least one disability and poor access to broadband internet, a large percentage of Forest County seniors had access to affordable housing, food and personal vehicles, making the county the least at risk for senior isolation with a SII score of 28.
Fourteen Pennsylvania counties had SII scores below 40 while 12 had SII scores greater than 60. Among the lowest risk counties following Forest were Wayne (30), Wyoming (32), Fulton (33), and Adams (34). Among the highest risk counties following Philadelphia were Luzerne (76), Blair (71), Lackawanna (69), and Lawrence (69).
"Seniors are among the most vulnerable of populations in our state and nation, and the adaptations that enable us to combat COVID-19 also exacerbate existing issues of loneliness among that population," Timothy Schock, research data management specialist at the Pennsylvania State Data Center, said "Understanding variations in the dimensions of isolation are imperative regardless of the presence of a health crisis but are amplified in such times. This information is useful for highlighting needs across the commonwealth and may be used to develop localized programs to combat isolation and other issues.