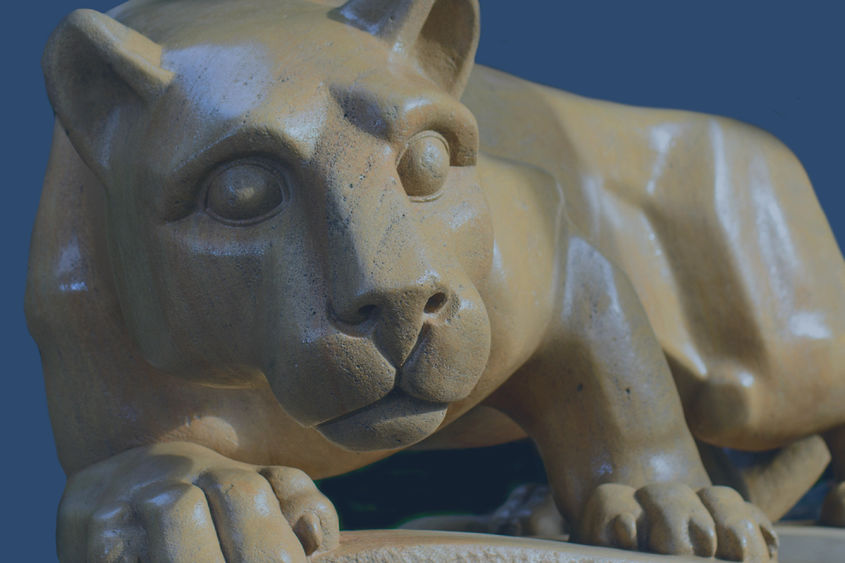 MIDDLETOWN, Pa. – The Penn State Harrisburg Alumni Society recently announced the winners of its People to Watch Awards, graduates from each of the college's schools who have made a significant contribution to the betterment of society through their personal and professional endeavors.
Honorees included:
Megan Armour, class of 2008
A human resources professional with more than 15 years of management and leadership experience, Armour has held increasingly responsible roles with Amazon for the past eight years, currently serving as a regional senior human resources manager with the company. She leads a team of HR managers who are responsible for more than 125 site-based HR team members. For the past two years, Armour has been the keynote speaker at Amazon's Women in Operations Conference.
She holds a master's in education degree in training and development from Penn State Harrisburg and earned her bachelor of science degree in business management with a concentration in human resources from Bloomsburg University. Armour has also achieved Senior Personal Certification from the Society for Human Resources and is a member of the Lancaster chapter of the Society for Human Resources Management.
Siddharth Dahiya, class of 2013 and 2015
Dahiya earned his graduate degree in computer science from Penn State Harrisburg in 2015 after completing dual undergraduate degrees in computer science and mathematics and while maintaining membership in the college's honors programs. Upon graduation, he joined Microsoft as a software engineer in the Microsoft Office Telemetry organization. Dahiya has led efforts for the company's commitment to transparency in Office's data collection. He also volunteers his time as a teaching assistant for a high school Advanced Placement Computer Science Principles class.
Laura Kurtz, class of 2007, 2008 and 2016
An attorney with the firm Eckert Seamans, Kurtz practices in the areas of public and municipal finance and regularly serves as bond and note counsel in financings involving Pennsylvania local governments and entities. Prior to joining Eckert Seamans, she served as a judicial intern to the Honorable Thomas G. Saylor, Pennsylvania Supreme Court, and worked as a certified legal intern in the Dauphin County District Attorney's Office. She also served as a policy analyst for the Pennsylvania House of Representatives Republican Caucus. She serves on the Board of Trustees of the Sylvan Heights Science Charter School and is a graduate of the Anne B. Anstine Excellence in Public Service Series. Kurtz was recognized as a 2021 Best Lawyers: One to Watch for Public Finance Law.
She earned three degrees from Penn State Harrisburg: a doctorate and a master's in public administration, and a bachelor's degree in public policy from Penn State Harrisburg's School of Public Affairs. She also earned a juris doctor from Widener University Delaware Law School.
Toan Ngo, class of 2011
Ngo is the founder and chief executive officer of IT consulting firm Next Phase Web Design. He works closely with clients to turn ideas into IT solutions in a fast-paced, ever-changing industry. He also serves as an IT project manager/senior business intelligence analyst and manages data analytics projects for the Department of the Navy. A four-year player on the men's soccer team, Ngo currently coaches for the Eagle F.C. Soccer Club and as an assistant for Cumberland Valley High School's girls' soccer team. He previously served on coaching staffs for the Harrisburg City Islanders Academy, the Hershey Soccer Club, and Penn State Harrisburg's women's soccer program.
Kathryn Sandoe, class of 2013 and 2017
Sandoe has been a leader in the strategic communications, public relations, and education disciplines for nearly two decades. An adjunct professor with Penn State Harrisburg's Communications program, she is also the head of communications and public affairs at the Lancaster County Solid Waste Management Authority. She has guided the authority through critical business decisions and advanced numerous initiatives that positively impacted its brand and reputation. Sandoe was honored with the 2019 Central Penn Business Journal Women of Influence Award and the 2017 Learned Society of Whispering Pines Graduate Student Award at Penn State Harrisburg. She currently serves on the boards of several organizations including the Lancaster Chamber, Girls on the Run Lancaster-Lebanon, Penn State Harrisburg's School of Humanities, and the Harrisburg Area Community College (HACC) Lancaster Campus Advisory Committee.