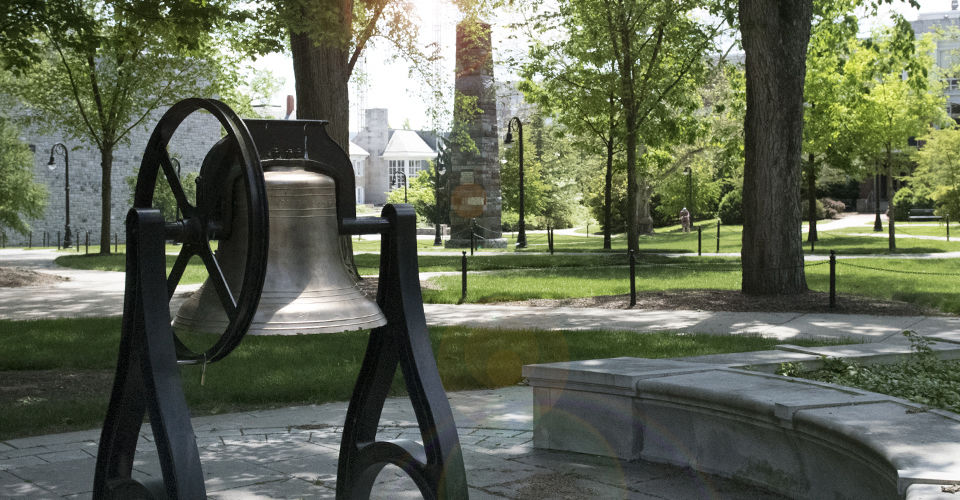 UNIVERSITY PARK, Pa. — The Institutes of Energy and the Environment (IEE) announced two new members of the Penn State Water Council. The new members, Shirley Clark and Susan Boser, were elected by their peers and will begin their terms on July 1, 2020.
The Penn State Water Council is elected from the University's more than 180 water faculty and staff. Its purpose is to set University-wide vision, establish and advance strategic water initiatives, and enable and support transdisciplinary research, education and outreach.
Andrew Warner, director of Penn State's Water Initiative and member of the Water Council, said both Clark and Boser offer valuable expertise in understanding critical water challenges as well as demonstrating solutions for those challenges.
"The addition of Shirley and Susan to the council is timely as we refine and implement strategic initiatives to expand the University's impact by enhancing interdisciplinary research, further strengthening Penn State's curriculum and student opportunities and engaging existing and new partners in advancing water innovations," Warner said.
Clark is an associate professor of environmental engineering as well as science, engineering, and technology at Penn State Harrisburg. She is also the program coordinator for the environmental pollution control master's program.
"To me, serving on the Water Council is a great honor," Clark said. "In its early years, the activities of the Water Council are going to be critically important in setting the tone for creating an effective and collaborative group of water resources researchers and educators across the commonwealth."
Clark has 17 years of teaching and research experience at Penn State Harrisburg, and she said she plans to bring a deeper understanding of the experiences of faculty at the Commonwealth Campuses to the Water Council.
"Our Commonwealth Campuses employ many of Penn State's on-the-ground researchers," she said. "We have deep connections in our local communities through teaching, research and outreach. I hope to use my position to create and/or enhance those connections both within and external to the University."
Boser is an extension educator with a focus on renewable natural resources. She is based in Beaver County, but she serves multiple counties in Pennsylvania. Her expertise includes private water supplies, such as wells and springs; water testing and treatment; pond management; aquatic plants; and youth environmental education.
"I am looking forward to serving on the water council to gain knowledge of research and initiatives going on at the University level and also to be a voice for Extension and share the good work we are doing educating people across Pennsylvania," Boser said. "I'm excited to see the possibilities of working with those in research to provide even greater educational opportunities to the public that we serve."
The Penn State Water Initiative is supported by IEE and aims to protect public health and the environment, advance resilient communities on a dynamic earth, drive innovation and technology and guide social action, policy and corporate transformation. Additionally, the initiative supports transforming water education and student opportunities and engaging people, communities and partner institutions.