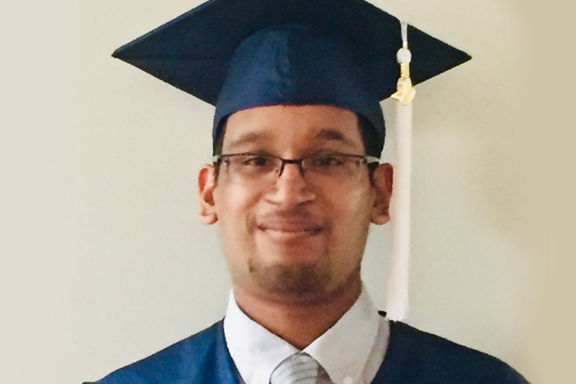 Nimesh Silva, who earned his bachelor of science degree in information sciences and technology as a member of Penn State Harrisburg's Class of 2020, was unsure he would graduate in four years after changing his major twice.
"Initially, I was scared that I would not graduate within four years, but I put my focus on my studies, and I am happy that I have graduated in four years," he said. He added that it is thanks to his professors, family and friends who all pushed him to do his best.
While a student at Penn State Harrisburg, Silva was the director of media for the Cyber Lions club. He also volunteered in educating students how cyber security affects information technology. "I loved educating students as a way of giving back to my Penn State Harrisburg community after it has done so much for me," he said "Penn State Harrisburg has impacted my life thanks to the small, tightly knit community this campus offers."
Silva plans to study for the Security+ certification test for those pursuing an information technology security career. He also would like to pursue a master's degree in cyber security. He hopes to be an information technology security professional.