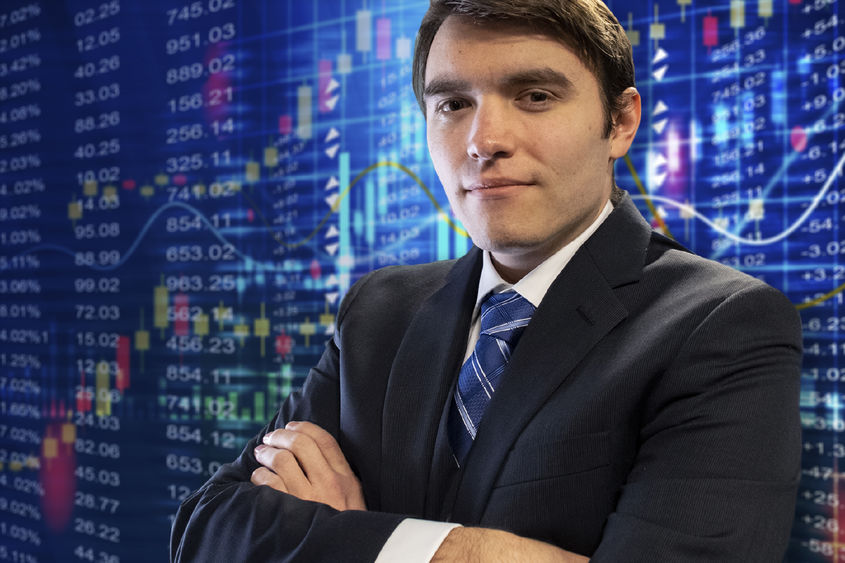 MIDDLETOWN, Pa. — Last fall was the first time Penn State Harrisburg students participated in the ETF Global Portfolio Challenge, a web-based simulated investment challenge designed to serve as a fun and educational tool to help educate students about investing in exchange-traded funds (ETFs).
The first time proved to be good luck for the college and for senior finance major Sabastian Keister, who placed 19th in the competition, out of more than 700 global participants. His position secured him an invitation to the national conference in New York City.
"In addition, Penn State Harrisburg had three students, Jacob Pae, Henry Chu and Devin Andrews, finish in the top 50, which is quite an accomplishment," said Patrick Cusatis, associate professor of finance, who teaches courses in derivatives, financial modeling, and investments.
As Cusatis explained, the program is essentially a fantasy stock market portfolio, with students ranked by the success of their fantasy funds.
"Each student can invest in up to 10 different ETFs, and the return on the portfolio is followed throughout the semester. Participants are then ranked by total return. Sebastian's return was 14.76%," said Cusatis.
Through the challenge's website, investors construct a portfolio utilizing between four and ten ETFs, using a virtual endorsement of $100,000. Players attempt to pick the top-performing portfolios of ETFs. Each participant competes on the investment performance of their respective virtual portfolio.
Since its inception in 2015, the challenge has drawn thousands of students from six continents and 400 schools.
Keister, a native of Manchester, Pennsylvania, said it was a great honor to participate and finish among the top 25.
As he explained, the challenge entailed the creation of a portfolio to compete for the highest return possible within a narrow time frame, which was around two to three months.
To choose his stocks for such a short term, Keister said he had to employ the right strategy. He decided that the best way anyone could gain a significant amount of return during that brief time period was to undertake a significant amount of risk.
His strategy worked well. The fact that the stock market has been steadily climbing was a big advantage for Keister, who was essentially betting on a strong market for his fantasy funds.
Keister said he intends to put his success in imaginary investing to good use in the real world. He wants to gain experience in corporate finance, portfolio management, private equity, and investment banking, in order to pursue a career in finance.
"I enjoy learning new skills and hope that I can get a wide breadth of knowledge and experience in my career. I'd like to eventually get to a point in my career where I can make an impact in innovative works," said Keister.
"The idea that by purchasing something you can earn money by just owning it really intrigued me. I also was always interested in technology and innovation. I saw finance as a way in which I could contribute to this progress of innovation," he added. "I think I definitely benefited from the experience as an investor. While my position was highly speculative and didn't match what I would do with real money, the knowledge I gained about ETFs and risk definitely helped."