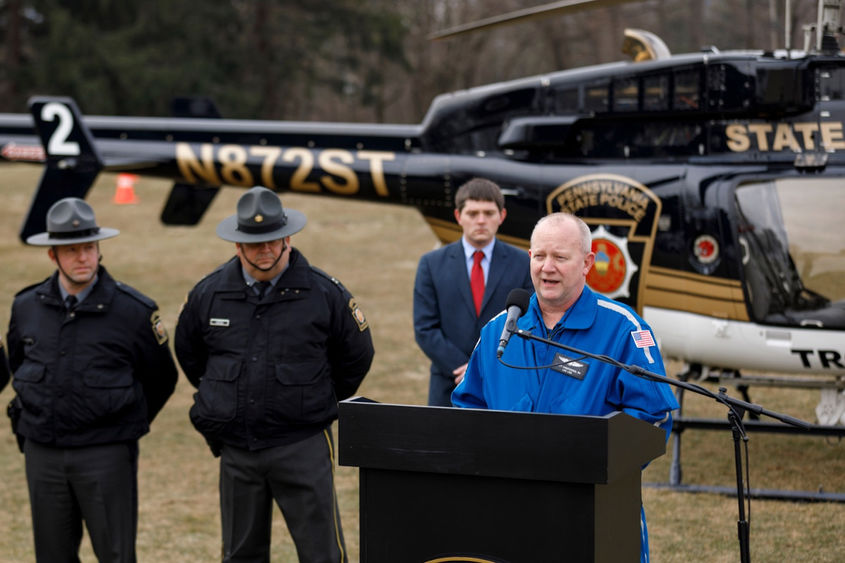 HERSHEY, Pa. -- Penn State Health Life Lion Critical Care Transport joined state agencies last week at the Pennsylvania State Police Academy to highlight the dangers drones can pose to helicopters during emergencies.
Chief Flight Nurse Scott Christensen and representatives from Pennsylvania's Department of Health, Emergency Management Agency, State Police and Department of Transportation urged drone users to watch for first-responder helicopters when flying their equipment.
Christensen said Life Lion Critical Care Transport teaches first responders to be on the lookout for drones at emergency scenes when a Life Lion helicopter is on its way. The first responders call 800-225-4837 to alert Life Lion about drones.
Life Lion's efforts to train responders are preventive. To date, Life Lion's services have been unimpeded by drones.
According to the Federal Aviation Administration, there are more than 1.5 million drones registered in the United States, and they are being used for everything from recreation to commercial and military applications. First responders also use drones as a tool to help find missing persons, fight fires and protect the public.