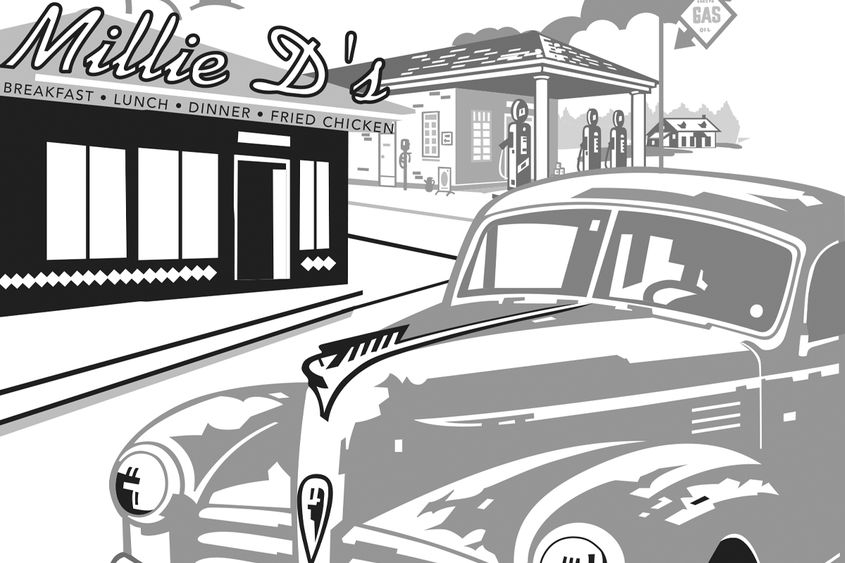 Penn State Harrisburg will present a performance of "Millie D's Bar & Grill" at noon on Jan. 20 and 21 in the Mukund S. Kulkarni Theatre, in the Student Enrichment Center (SEC) on campus. The performance is free and open to the public.
This year marks the 22nd year for the Campus Play Series, which each year presents a production centering on African American history. Penn State Harrisburg, the School of Humanities, the American Studies program, and PenOwl Productions Theatre Company are sponsoring the original dramatic production for Martin Luther King Jr. Day.
In "Millie D's Bar & Grill," an African American owned diner in 1953 York County gets an unexpected visitor, resulting in a history lesson that will last a lifetime.
"Millie D's Bar & Grill" was written by Dorothy E. King, retired assistant professor of sociology at Penn State Harrisburg, and founder of PenOwl Productions.
Seating for the play can be reserved by registering at https://harrisburg.psu.edu/boxoffice. For more information, call 717-948-6201.