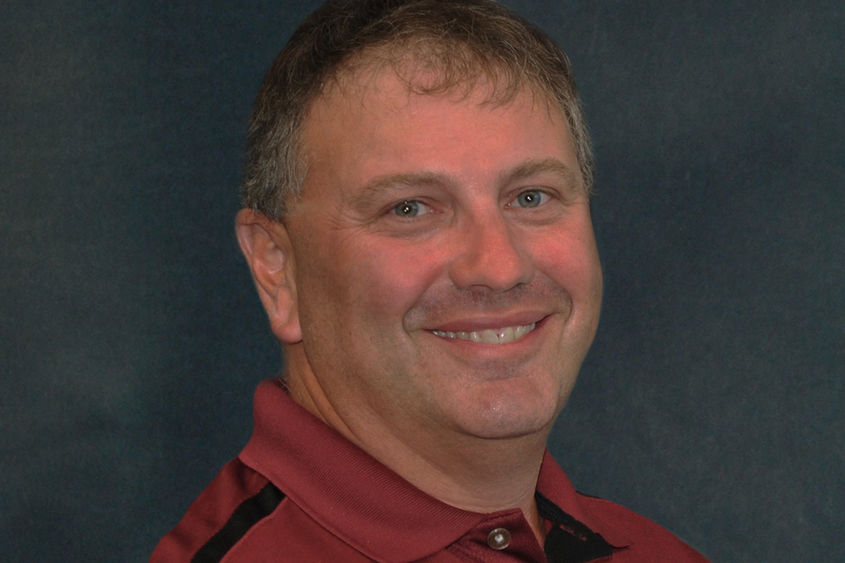 HARRISBURG, Pa. — Jesse Middaugh, assistant teaching professor of information sciences and technology in Penn State Harrisburg's School of Business Administration, was recently named the College of Information Sciences and Technology (IST) Statewide Faculty Member of the Year.
The University-wide award recognizes outstanding faculty members from across the commonwealth who exemplify the mission of the college for improving the lives of people in Pennsylvania, the nation, and the world through integrated, high-quality programs in teaching, research and outreach. Awardees excel in their efforts to accomplish the school's mission and have an outstanding record of fostering leaders for a digital, global economy.
"It is an honor to be recognized for this award. I am fortunate to work with such a great team of hard-working, forward-thinking and caring colleagues," Middaugh said. "I am very thankful for all the exciting opportunities I have been given to explore so far at Penn State. I thoroughly enjoy the experiences I have had collaborating with students, faculty, staff and the business community. I am simply one member of a great team. I look forward to continuing the journey and I am excited to learn what we can do next together. "
Middaugh is responsible for organizing the teaching loads of several faculty members to provide course coverage for programs such as information science and technology, security and risk analysis, information systems, and the master of science degree in information systems. In his role as the Penn State Harrisburg IST Champion, he communicates with the other campuses about curricular changes and reviews, and writes course and program proposals.
Throughout his career, Middaugh has served in a variety of training and consulting positions. He has gained experience in providing customized computer training, database design and development, and custom analysis and programming to meet his clients' needs. He also has background in writing proposals, designing and managing project plans, and analyzing customer requirements.
Prior to teaching at Penn State, Middaugh was employed by Computer Sciences Corporation as a project manager. His client base included state and local governmental entities, military sectors and corporate entities. He possesses a variety of knowledge and experience working for other companies such as Price Waterhouse/Coopers and IBM.
In 2013, He was elected president of the Keystone Chapter of the Project Management Institute (PMI). As the president, he oversaw the direction of the board and set strategical plans to grow the Keystone Chapter from 800 members to over 1,000 members. He previously served as director of professional education for the chapter. In this volunteer organization, Middaugh coordinated the planning and oversight of various PMI conferences and educational programs.
Middaugh earned a bachelor of science in business administration from Shippensburg University and a master of science in information systems from Penn State Harrisburg. He is also a certified Project Management Professional with PMI.