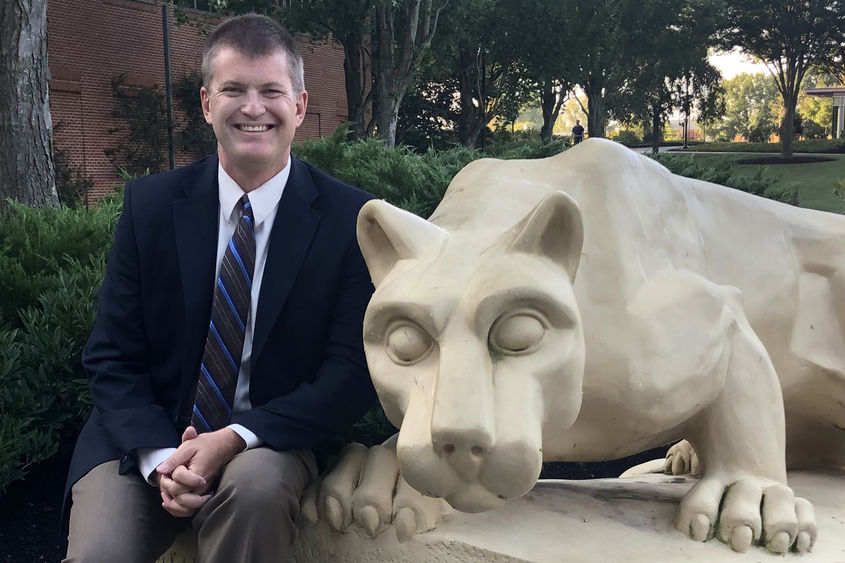 MIDDLETOWN, Pa. — Todd Clark has joined Penn State Harrisburg as the senior director of student services, effective Sept. 3.
The senior director provides strategic direction, oversight and operational management for the college's student services programs, including student life, student engagement, residence life, career development services, health and wellness, counseling, student conduct and support services, athletics (NCAA Division III, club sports and intramurals), international and multicultural affairs, diversity and inclusion programming, compliance management, and clubs and organizations.
"Dr. Clark already has become a valuable addition to the administration at Penn State Harrisburg," said Chancellor John M. Mason Jr. "With his extensive background in student affairs and diversity, he is a skilled leader for our student services programs and will continue to have a positive impact on our students. We are pleased to have him at the college."
Throughout his career, Clark has held positions overseeing various aspects of student affairs at land-grant research universities and private liberal arts colleges. Most recently, Clark served as the vice president for student affairs/dean of students at Guilford College in Greensboro, North Carolina, a position he held for nearly four years. In this position, Clark oversaw all aspects of student affairs while also serving as the interim vice president for administration in 2015. Clark's previous positions include serving as associate dean of students at Emory & Henry College in Emory, Virginia; director of residence life at Union College in Schenectady, New York; and associate director of residence education at Louisiana State University in Baton Rouge, Louisiana.
"It's a great honor and joy to join the Penn State Harrisburg community," Clark said. "I'm humbled by the faith Dr. Mason and Dr. Ansary have shown in me and look forward to continuing to make great connections with our students as we work together to build an inclusive and excellent learning community."
Clark holds a doctorate in educational studies from the University of Nebraska, a master of science in college student personnel services from Western Illinois University, and a bachelor of science in finance and management from Virginia Tech.