Swim to benefit THON and Four Diamonds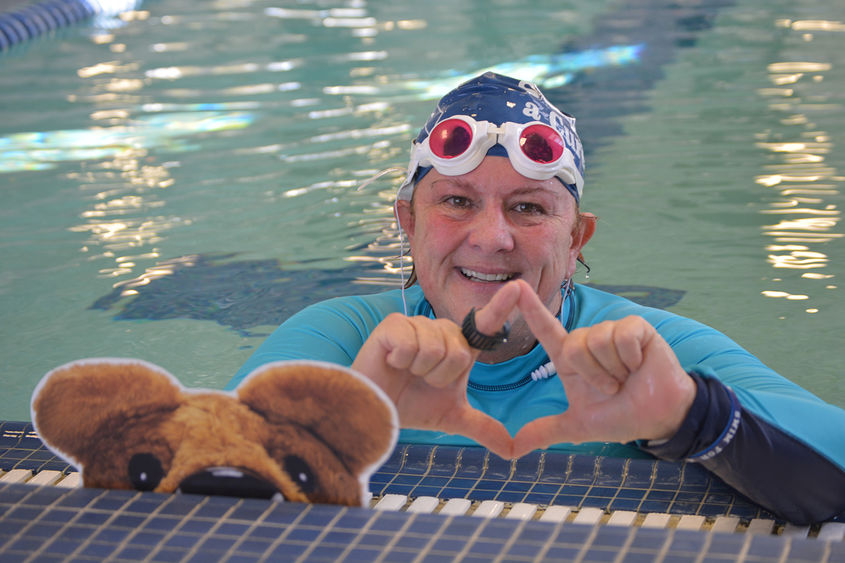 HARRISBURG, Pa. — Penn State Harrisburg swim instructor Holly Maitland-Mckenna is set to swim the English Channel this month, sometime between June 9 and 13. Her swim is dedicated to help raise money for the fight against pediatric cancer.
"This is singularly the toughest swim I have ever taken on," Maitland-Mckenna said. "It is my absolute pleasure to be able to swim for such an amazing cause. Knowing that kids will benefit from my swim will absolutely keep me going in the 60-degree water of the English Channel."
To prepare for the swim, Maitland-Mckenna has done some speed training.
"My coach knew I could go the distance but also wanted me to be able to go a bit faster if tides are changing and I need to beat the clock," she said. Maitland-Mckenna has also done two six-hour qualifying swims, both in 60-degree water.
An adviser to Harrisburg Benefitting THON at Penn State Harrisburg, Maitland-Mckenna has held an annual "Swim for a Cure" swim-a-thon event, taking to the pool for 24 hours to help raise money for the college's THON organization. This year she raised $4,963 and swam 21.75 miles, her longest swim to date.
THON, the largest student-run philanthropy in the world, raises money for and supports the mission of Four Diamonds — to conquer childhood cancer by assisting children treated at the Children's Hospital and their families through superior care, comprehensive support and innovative research.
To follow along her swim, visit https://www.channelswimmingassociation.com/tracking, and click on "Vessels." Maitland-Mckenna's boat is the "Masterpiece."