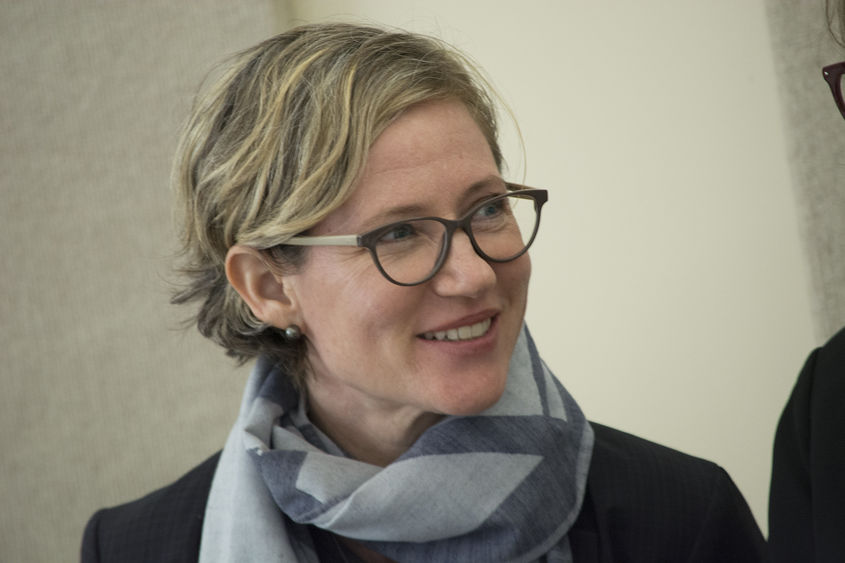 HARRISBURG, Pa. — Hannah Spector, assistant professor of education in Penn State Harrisburg's School of Behavioral Sciences and Education, has been awarded the 2019 Early Career Scholar Award from the American Educational Research Association's (AERA) special interest group (SIG) Critical Issues in Curriculum & Cultural Studies. She was recognized for her achievement at the recent AERA conference in Toronto, Canada.
Spector's scholarly interests involve the interplay between politics, ethics and education. Her research is published in journals such as Curriculum Inquiry; Discourse: Studies in the Cultural Politics of Education; Crime|Media|Culture; Studies in Philosophy and Education; Review of Education, Pedagogy, and Cultural Studies; Transnational Curriculum Inquiry; and the Journal of Curriculum Theorizing. She co-edited a special journal issue of Review of Education, Pedagogy, and Cultural Studies, titled "Maxine Greene and the Pedagogy of Social Imagination: An Intellectual Genealogy," which was republished as a book in 2018 with Routledge.
Spector has received several awards for her research, including the Canadian Association for Curriculum Studies Dissertation Award in 2014. Her article "Fukushima Daiichi: A never-ending story of pain or outrage?" received the Outstanding Publication in Canadian Curriculum Studies in 2013 and the Graduate Student Award from the American Educational Research Association's SIG Critical Issues in Curriculum and Cultural Studies in 2013.
AERA has more than 25,000 members including faculty, researchers, graduate students and other distinguished professionals with rich and diverse expertise in education research. Founded in 1916, AERA is concerned with improving the educational process by encouraging scholarly inquiry related to education and evaluation and by promoting the dissemination and practical application of research results.