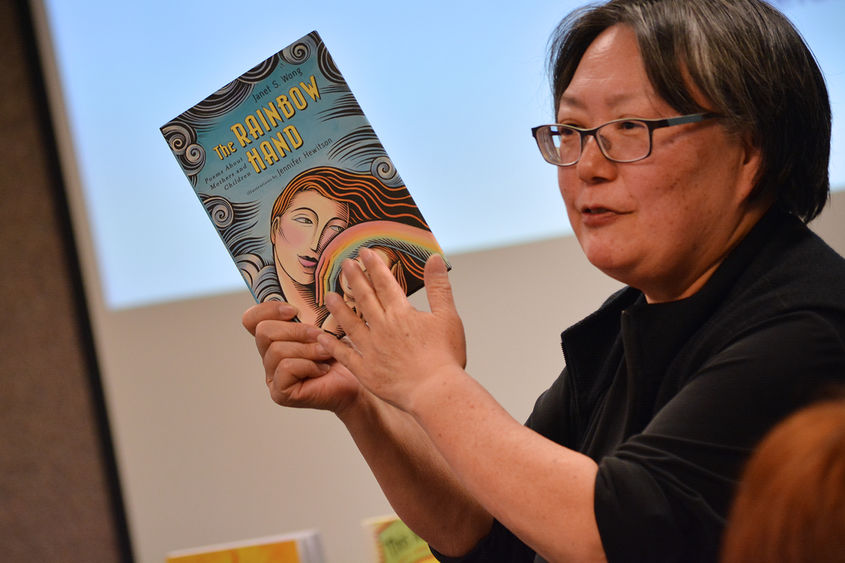 HARRISBURG, Pa. — Janet Wong, children's author, poet and publisher, will visit Penn State Harrisburg to present "Celebrating Diverse Voices Through Poetry" on Thursday, April 11, from 11 a.m. to noon and from 6 to 8:30 p.m. in the library's Morrison Gallery.
Wong will share her path to becoming a writer and poet, read poetry, and discuss how poetry has the capacity to educate the heart as well as the mind.
She has published more than 30 books for young people, including picture books, novels, poetry, and professional resources.
Wong's awards include the International Reading Association's "Celebrate Literacy Award," presented for exemplary service in the promotion of literacy; the Lee Bennett Hopkins Award Honor for Poetry; and honors from the Claremont Graduate School and Penn State. Articles by and about Wong have appeared in Scholastic's Instructor magazine, Creative Classroom, Booklinks, and O magazine; she also has been featured on the "The Oprah Winfrey Show" and other television programs.
The event is sponsored by the Student Activity Fee and Global Ambassadors. It is free and open to the public. A book signing will take place after the evening session.
To attend, please register at https://www.eventbrite.com/e/janet-wong-celebrating-diverse-voices-through-poetry-tickets-53659229199.
For more information, please contact Mary Napoli at [email protected].