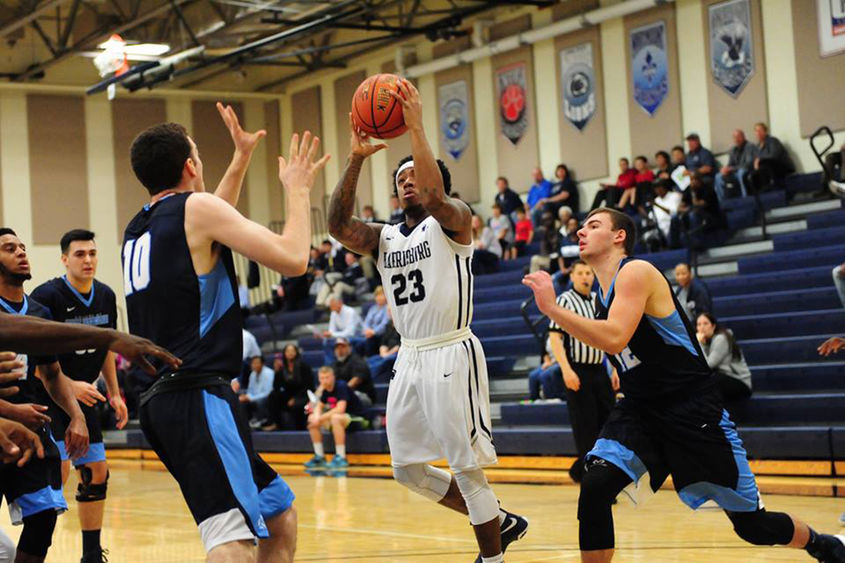 MIDDLETOWN, Pa. — Penn State Harrisburg Intercollegiate Athletics will return to the North Eastern Athletic Conference (NEAC) starting with the 2019-20 season, after six years in the Capital Athletic Conference. The college was formerly a member of NEAC from 2007 to 2013.
"We are pleased to rejoin NEAC," said recently retired Penn State Harrisburg Chancellor Mukund Kulkarni. "As our program continues to grow and succeed, I look forward to again participating in this competitive conference as we enhance our athletics and provide our student-athletes another opportunity to compete at a high level while pursuing their Penn State education."
Intercollegiate athletics returned to Penn State Harrisburg in the fall 2005-06 season after a 10-year break. The college became a provisional member of the NCAA Division III in 2007 and a full member in 2010. The college fields teams in baseball, men's and women's basketball, men's and women's cross-country, men's and women's soccer, softball, men's and women's tennis, men's and women's track and field, men's golf, and women's volleyball.
Since returning to athletics, the college has grown significantly and achieved much success, including the expansion and enhancement of facilities, and All-American recognition for several athletes. Athletics has become a major component to the overall college experience at Penn State Harrisburg.
"We have established and maintained an environment where our student-athletes' activities are conducted as an integral part of the total educational experience, and where coaches play a significant role as educators outside the classroom," said Rahsaan Carlton, director of Penn State Harrisburg Intercollegiate Athletics. "This move will only help to enhance our athletic programs, and increase our competitive spirit."
When Harrisburg joins the NEAC, the conference will include 12 schools for the start of the 2019-20 season. The conference is split into North and South divisions with different schedules and playoff formats between the various sports.
Read more about Penn State Harrisburg's return to the NEAC here.