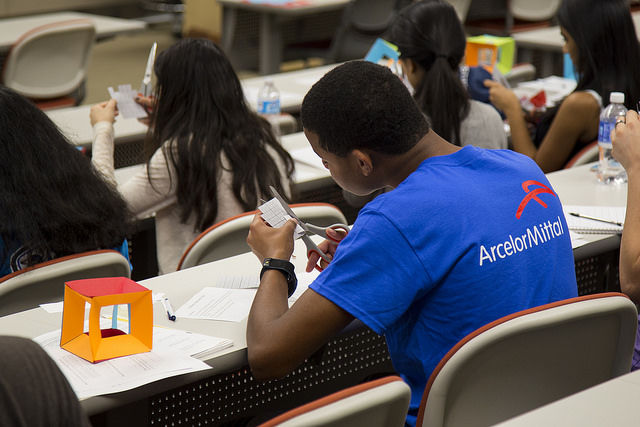 Penn State Harrisburg's School of Science, Engineering, and Technology will hold its two-week STEM Summer Enrichment Program (STEM-SEP), June 11 to 22 on campus. The program introduces high school students to STEM (science, technology, engineering and mathematics) disciplines and careers through hands-on activities in areas including mathematics, computer science, chemistry, biology, civil engineering, mechanical engineering, electrical engineering and physics.
High school students that are currently in grades 10 and 11 are invited to apply by Sunday, February 18.
Participants will participate in demonstrations; hands-on experimentation; faculty-led assistance in learning how to do scientific oral presentations; tours of Penn State Harrisburg labs and facilities; and field trips.
Workshop sessions conducted by discipline-specific instructors with emphasis on critical thinking and problem-solving skills will also be presented.
At the completion of the program, participants will receive a certificate of accomplishment and be invited to attend the School of Science, Engineering, and Technology Capstone Design Conference which is held in May of each year.
STEM-SEP is supported by a grant from ArcelorMittal, the world's leading integrated steel and mining company, located in Steelton, Pennsylvania.
For more information, please contact Dr. Brittany Anderson by calling 717-948-4347 or email [email protected].
-30-