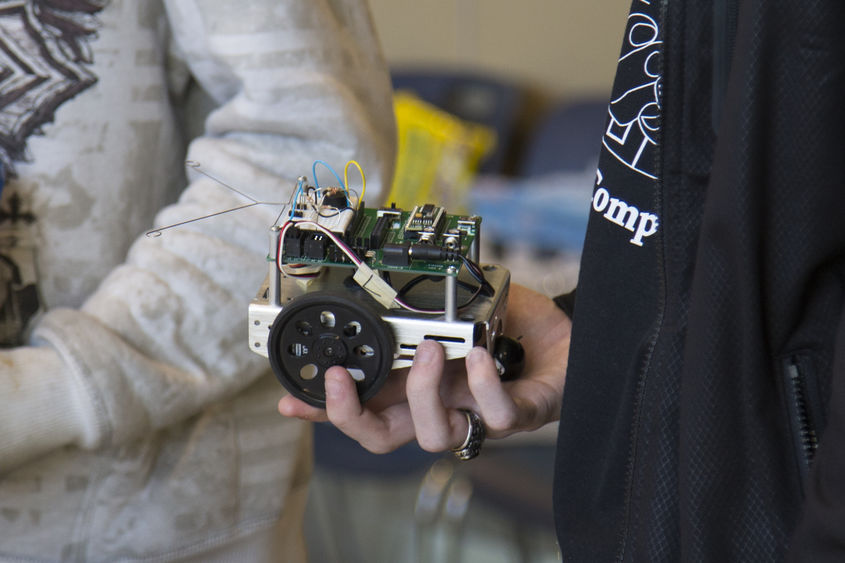 HARRISBURG, Pa. — Penn State Harrisburg will host the seventh annual South Central PA Robotics Competition on Nov. 11, starting at 8 a.m., in the Educational Activities Building on campus.
The event is designed to strengthen relationships between the region's students and educators in science, technology, engineering and mathematics (STEM) disciplines and includes middle school, high school and college-level students.
Competitors from the same school will work in teams of three students plus a mentor from one of the participating colleges. Teams will be presented with six tasks in robotic motion and control. Two of these tasks will be open competitions, where teams can use any robotic attachments sensor they wish. The winning team will have to program an educational robot to perform these tasks as quickly and precisely as possible.
Along with Penn State Harrisburg, the competition is sponsored by Harrisburg Area Community College, Arcelor Mittal, Carlisle Construction, Civil Air Patrol Squadron 306, Johnson Controls, the Institute of Electrical and Electronics Engineers (IEEE), Phoenix Contact, and RG-Group.
Winners will be selected by all of the competitors and judges. Prizes will be awarded to the top three teams. Robots are provided for training and for the competition by the sponsors, so there is no cost to the participants.
This year's participating schools include Lower Dauphin High School, Susquehanna Township High School, Bishop McDevitt High School, Harrisburg High School, Hershey High School, Silver Academy, Camp Hill High School, Northern High School, CLC Charter Middle School (State College), Tuscarora High School, Dauphin County Technical School, Cumberland-Perry Technical School, and Civil Air Patrol Squadron 306 Cadets.
For additional information about the event, please contact Deb Miller at [email protected] or Aldo Morales at [email protected].