Penn State Harrisburg is nearing an exciting milestone: our fiftieth anniversary! Only seventeen students were enrolled when the campus first opened its doors in 1966; since then it has expanded to become one of the Capital Region's most vital educational resources. Today, our enrollment stands at nearly 5,000 students, and we offer a broad portfolio of nationally accredited degree programs delivered by an award-winning faculty. One thing that hasn't changed, though, is our commitment to providing students with life-changing educational opportunities regardless of their economic background.
"I have to juggle a lot of responsibilities, so I'm really grateful for the scholarship support I've received. It lets me focus on my academics, collaborate with fellow veterans at the college, and spend more quality time with my family, which means I can be present as my children grow up."
Steven Hartzfeld served five years in the U.S. Navy and is now pursuing a degree in information sciences and technology. He is a member of the Schreyer Honors College and of Chi Gamma Iota Fraternity (XGI), and organization that provides moral and scholastic support to format service personnel. He has received the Select Medical Corporation Information Sciences and Technology Scholarship.
Today, rising costs and declining state support threaten our ability to fulfill that commitment, and many promising students struggle to afford the opportunities we offer. Yet we have seen the significant role that private philanthropy can play in overcoming students' financial challenges. So, to celebrate a half-century of serving the Capital Region, we are launching a new fundraising initiative: the 50 for 50th campaign. Our goal is to directly impact at least fifty additional students through new philanthropic gifts before the end of our fiftieth anniversary year. We must partner with generous supporters like you to reach this goal and make a lasting difference in our students' lives.
Our Students' Challenges
A college education is widely regarded as a path to career success, but today, far too many people find their dreams restricted by harsh financial realities. Many students work multiple jobs while carrying a full course load, yet they are graduating with an average educational debt of nearly $35,500. A third of our undergraduates are the first generation in their family to attend college, and more than a quarter are adult learners, often juggling heavy course loads and full-time employment. Eighty percent of our students receive some kind of student aid (including scholarships and loans), but the total annual unmet student need—need remaining beyond all forms of student aid and family support—is still more than $23 million.
Even when students manage to cover primary costs like tuition, fees, and textbooks, they may miss out on enriching experiences—such as study abroad opportunities—because they simply can't afford to participate. That's why private philanthropy is so important. Gifts from caring, committed donors can make a world of difference for our students.
Many Ways to Make a Difference
Over the years, alumni and friends have given generously to Penn State Harrisburg to support a wide range of initiatives. Many students—currently 760 per year—are affected in a direct and measurable way by philanthropic gifts. You can help the 50 for 50th campaign add fifty new students to that group by making a gift in one of the following areas: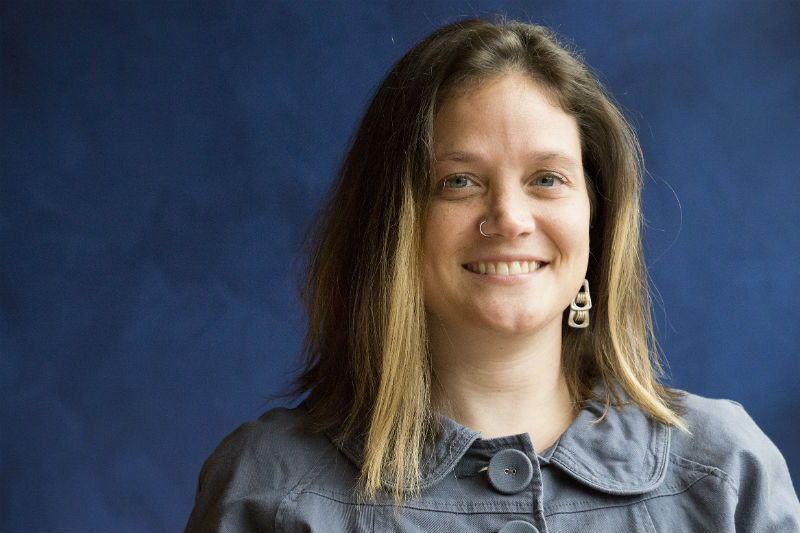 "My father worked in Botswana for many years to help educate communities on prominent health issues. Before he passed away, he encouraged me to gain an education and to help others. Thanks to scholarship support, I can support my family while earning the degree that will let me follow in my dad's footsteps and connect with some of the same communities he helped."
Megan Dickson is an honors student who holds an associate's degree in anthropology and is currently pursuing a bachelor's degree in interdisciplinary humanities. Because of her career aspirations, the impact of her scholarship support will extend beyond her family to enrich many other people's lives.
Scholarships
Each scholarship recipient is a person with dreams and career aspirations who can continue pursuing an education thanks to a donor's generosity. Consider Megan Dickson. She views a Penn State Harrisburg education as the best way to achieve her deeply personal career goal. But with four children and a husband who is also pursuing a degree, she would have faced overwhelming financial challenges—were it not for the scholarship support she has received. Establishing a new scholarship will allow you to have a meaningful and lasting effect on other students like Megan.
International travel funds
Studying abroad can affect students deeply and help shape their future in profound ways, and these experiences are highly valued by employers in many fields. But whether they are semester-long exchange programs or shorter travel components within classes, international travel opportunities are often too expensive for students to undertake. Establishing a fund to offset students' international travel costs is an excellent way to help enrich their educational experience.
Additional philanthropic priorities
There are many other ways to impact students directly. You may wish to create an award to recognize students for outstanding academic accomplishments. You might provide funding to make internship opportunities possible, or to help students conduct research or attend academic conferences. Or you might establish an emergency fund to aid students who have encountered unexpected personal or family problems.
Designing Your Gift
The structure of a gift to the 50 for 50th campaign will depend on your own philanthropic goals:
Endowed funds, including student scholarships and academic awards are an ideal way to deliver everlasting support of students' aspirations. We are pleased to work with donors to structure an endowed gift that aligns individual philanthropic interests. Such funds are invested and last in perpetuity, continuing to provide support for the life of the institution. Examples include:
Student Awards ($20,000)
Award endowments allow donors to recognize the extraordinary achievements of Penn State Harrisburg students and encourage new levels of academic excellence.
General Scholarships ($50,000)
This type of endowment offers donors the opportunity to shape a scholarship that expresses their passions and values by indicating multiple criteria for recipients
Trustee Matching Scholarship ($100,000)
The Trustee Matching Scholarship Program (TMS) offers our alumni and friends and opportunity to become partners with Penn State Harrisburg in meeting the financial need of our undergraduates. This groundbreaking philanthropic model uses University funds to match five percent every year in perpetuity!
Annual (non-endowed) awards and scholarships are also a great way to support students. Because annual gifts are spent down over a set period rather than invested, their full value is directed to students right away, allowing them to have the maximum impact in the short term.
Annual Award ($1,000)
Annual General Scholarship ($2,500)
Whatever type of gift you make, and whichever form it takes, you will be contributing to our ambitious 50 for 50th campaign goal and, most importantly, to the success and prosperity of the students who receive them.
A Foundation for the Next Fifty
Educating students from any economic background is a hallmark of Penn State Harrisburg's founding vision that remains central to its identity today. We simply cannot realize that vision without the aid of private philanthropy. The 50 for 50th campaign seeks to leverage the generosity of supporters like you to bolster the foundation of financial support that we can provide our students. Your gift to the campaign will help ensure that this foundation is strong enough to carry Penn State Harrisburg forward into our next fifty years of growth and success.
Please contact us today to discuss how you can become part of this important campaign.
Email [email protected] or call 717-948-6316 to speak with Marissa Hoover, Director of Development and Alumni Relations, or Abby Beswick, Associate Director of Development.