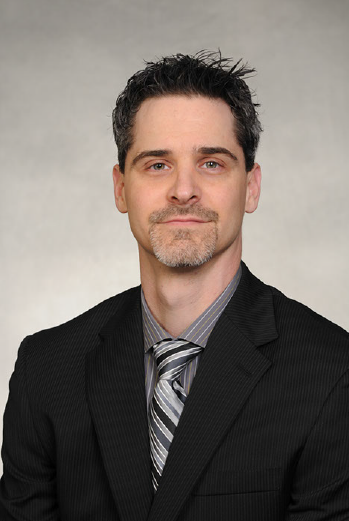 Associate Professor of Management, School of Business Administration
E355S OLMSTED BLDG
PENN STATE HBG
MIDDLETOWN, PA 17057
Biography

William Kline, Ph.D., CFA is an associate Professor of Management at Penn State Harrisburg. He received his Ph.D. in Strategic Management from the Fox School of Business at Temple University. He has received four awards for teaching excellence including the Beta Gamma Sigma Professor of the Year Award (Penn State Harrisburg), the Dean's Award for Faculty Excellence and Stanley Fuchs Award (Fordham University), and the Award for Excellence in Teaching by a Doctoral Candidate (Temple University).

Dr. Kline's primary research interests include strategic decision-making and executive compensation. He has been published in 10 peer-reviewed journals including the Academy of Management Perspectives, the Journal of International Management, and the Journal of Strategy & Management.

Prior to entering academia, Mr. Kline was a manager at PricewaterhouseCoopers where he completed valuations for mergers and acquisitions, business planning, as well as tax and financial reporting. Mr. Kline also spent time consulting at CBIZ Valuation Group, Inc. and Curtis Financial Group, a regional investment bank.
Research Interests

Managerial/entrepreneurial decision theory
Corporate political activity
Executive compensation
Firm performance
Publications

Brown, R., & Kline, W. Optimal Misalignment: Strategic Intent, Organizational Capabilities, and Performance. Journal of Management Research, Forthcoming.

Kline, W. & Brown, R. 2019. Overcoming the Liability of Foreignness with Lobbying: An Examination of Franchise Systems, Journal of International Management, 25 (2): Forthcoming.

Kline, W. & Brown, R. 2019. Merger and Acquisition Targets: The Role of Moral Hazard and Acquiring Firm Executive Compensation, Journal of Managerial Issues, 31 (2): 119-136.

Kline, W., Kotabe, M., Hamilton, R., & Balsam, S. 2017. Executive Compensation: An Examination of the Influence of TMT Compensation on Risk-Adjusted Performance. Journal of Strategy and Management, 10 (2): 187-205.

Zane, L., & Kline, W. 2017. Competitive Moves: The Influence of Industry Context and Individual Cognitive Factors. Entrepreneurship Research Journal, 7 (1): 1-30.

Kline, W., Kotabe, M., Hamilton, R., & Ridgley, S. 2017. Organizational Constitution, Organizational Identification, and Executive Pay: Executive Controls in the United States and Japan. Asia-Pacific Journal of Business Administration, 9 (1): 54-68.

Kline, W. & Hamilton, R. 2016. Executive Pay, Equity, and Cross-Border Transactions: An Examination of Ownership Decisions. Journal of Management Policy & Practice, 17 (2): 45-61.

Mudambi, R., Hannigan, T., & Kline, W. 2012. Advancing Science on the Knife's Edge: Integration and Specialization in Business Ph.D. Programs. Academy of Management Perspectives, 26 (3): 83-105.

Kline, W., & McDevitt, T. 2012. Investor Policy Statements: Good Governance for All. Journal of Financial Service Professionals, 66 (3): 63-67.

Kline, W., & Wadhams, T. 2012. Overcoming Competitive Inertia: Board Composition and Strategic Change. International Journal of Management and Information Systems, 16 (1): 111-124.
Education

Ph.D. in Strategic Management - Fox School of Business at Temple University
Master of Business Administration - Saint Joseph's University
Bachelor of Science in Business Administration with a concentration in Finance - Kutztown University
Course Schedule