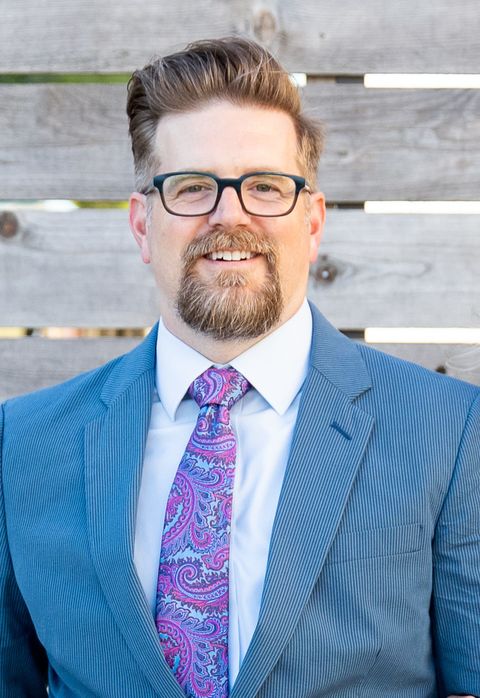 Assistant Professor of Marketing, School of Business Administration
Biography

Dr. Hampton was born and raised in west Texas. He began his post-secondary education at Texas Tech University, where he received a Bachelor of Business Administration degree majoring in Management Information Systems. Prior to beginning his academic career he had a career in information technology primarily working with retailers. He continued his education at University of Utah, where he earned a Master of Business Administration degree with a concentration in marketing. Ultimately he earned his Ph.D. in business administration at the University of Missouri-Columbia. While at Mizzou, He served as the vice chair of technology in the American Marketing Association's doctoral special interest group.

Broadly Dr. Hampton's research focus is in marketing strategy with a primary research interest in interparty relationships especially in services contexts. He is working on several research projects in these areas.

Before joining Penn State Harrisburg he had visiting professor appointments at Wichita State University and Oklahoma State University. He has taught marketing courses at Mizzou, Wichita State and Oklahoma State University where he has chaired two honors theses.

Dr Hampton's primary teaching interests include marketing management & strategy, B2B marketing, and services marketing.
Research Interests

My research falls generally in the marketing strategy domain with a primary research interest in interparty relationships especially focused in contexts of high information asymmetry like many multi-actor service settings
Publications

Clark, Brent, Christopher Robert, and Stephen Hampton (2016) "The Technology Effect: How Perceptions of Technology Drive Excessive Optimism." The Journal of Business and Psychology
Education

Ph.D. University of Missouri - Colombia

MBA University of Utah

BBA Texas Tech University
Course Schedule