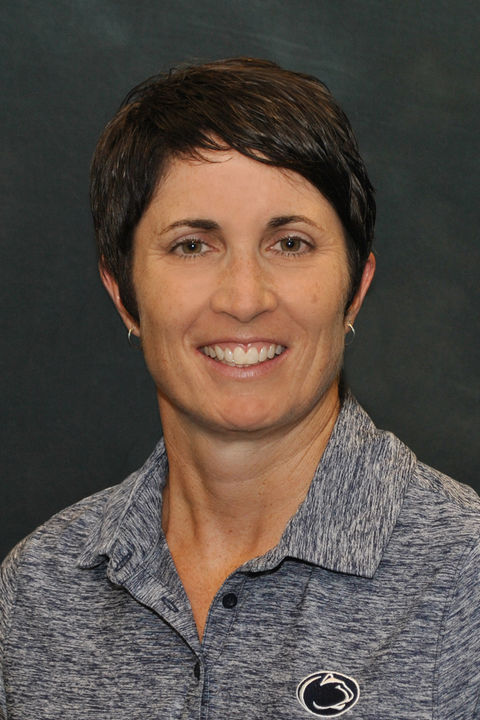 Associate Teaching Professor of Kinesiology, School of Behavioral Sciences and Education
Program Coordinator, Bachelor of Science in Kinesiology
Educational Activity Building, S216B
EAB S216B
Penn State Harrisburg
Middletown, PA 17057
Biography

Dr. Rebecca Weiler-Timmins received her D.Ed. in Adult Education from Penn State Harrisburg, an M.S. in Education from The College of New Jersey and a B.S. in Exercise Science from Manhattan College. Dr. Weiler-Timmins is currently the coordinator of the Kinesiology program at Penn State Harrisburg and lecturer for Kinesiology courses at the college.
Research Interests

Physical Fitness Assessments
Shifting the culture towards wellness and fitness on college campuses
Teacher Positionality
Invisible Identities specifically LGBTQ
Publications

Weiler-Timmins, R. (2012). Authenticity in the Classroom: A Qualitative Study of Lesbian Health Educators. Proceedings of the 53rd Adult Education Research Conference. Saratoga Springs, NY: SUNY Empire State.

Weiler-Timmins, R. A. (2010). Sexual Orientation and the Educator: Should We Come Out in the Classroom? . In Eichler, M. (Ed.), Proceedings of the 51st Adult Education Research Conference. Sacromento, CA: California State University at Sacramento.

Bettinger, T. V., Timmins, R., & Tisdell, E. J. (2006). Difficult dilemmas: The meaning and dynamics of being out in the classroom. In R. J. Hill (Ed.), Challenging homophobia and heterosexism: Lesbian, gay, bisexual, transgender, and queer issues in organizational settings (pp. 63-71). New Directions for Adult and Continuing Education, no. 112. San Francisco: Jossey-Bass.
Education

B.S.; M.S.; D.Ed. (Penn State)
Course Schedule