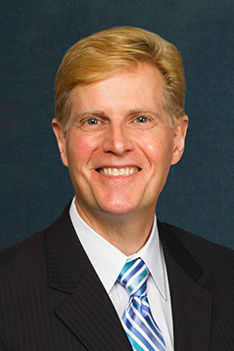 Professor of Psychology, School of Behavioral Sciences and Education
W311-R Olmsted Building
Penn State Harrisburg
Middletown, PA 17057

Biography

Dr. Mark Kiselica joined Penn State Harrisburg in July 2019 as the director of the School of Behavioral Sciences and Education and professor of psychology.

Dr. Kiselica is an educator, social scientist, and advocate for inter-racial harmony. A native of New Jersey, he completed his bachelor's degree with a major in psychology and a minor in history from Saint Vincent College; his master's degree in psychology with a concentration in child and adolescent development from Bucknell University; his pre-doctoral internship in clinical child and adolescent psychology at The University of Medicine and Dentistry of New Jersey; and his doctorate in counseling psychology with a minor in clinical psychology from The Pennsylvania State University – University Park.

A licensed psychologist and a licensed professional counselor, Dr. Kiselica worked in a variety of mental health settings before making a transition to higher education, where he has acquired 30 years of experience as a professor and administrator. He has served as assistant professor of counseling psychology at Ball State University; professor of counselor education, vice provost, and dean of the School of Education at The College of New Jersey; American Council on Education Fellow at Elizabethtown College; provost and senior vice president for academic affairs and professor of psychology at Iona College; and professor of psychology, founding dean of the School of Humanities and Social Sciences, acting dean of the School of Business, Art and Media, acting provost and vice president for academic affairs, and vice provost for academic affairs at Cabrini University.

Dr. Kiselica has dedicated his professional life to studying and helping troubled boys and men and to addressing serious social issues, such as racism, anti-Semitism, homophobia, adolescent pregnancy and parenthood, and domestic, sibling and school violence. He is the author of over 150 publications, including Multicultural Counseling with Teenage Fathers (Sage, 1995), Handbook of Counseling Boys and Adolescent Males (Sage, 1999), Confronting Prejudice and Racism during Multicultural Training (American Counseling Association, 1999), Counseling Troubled Boys (Routledge, 2008), and When Boys Become Parents: Adolescent Fatherhood in America (Rutgers University Press, 2008). He has been featured in three videos, Raising Boys (Allyn & Bacon, 2005), Emotional Roadblocks to Counseling the Culturally Diverse (Wiley, 2007), and Positive Psychology with Male Clients (American Psychological Association, 2008). Dr. Kiselica is the editor of the Routledge Book Series on Counseling and Psychotherapy with Boys and Men, which features 17 books addressing the mental health needs of various populations of boys and men.

Dr. Kiselica has provided extensive service to the community. A former president of the Society for the Psychological Study of Men and Masculinity, Dr. Kiselica has served as a consulting scholar for the Federal Fatherhood Initiatives of the Clinton, G. W. Bush and Obama administrations, and he was a member of the Steering Committee of the Newtown Pennsylvania No Place for Hate Campaign, which was named the model anti-hate campaign for Pennsylvania by the Anti-Defamation League. He was a consulting scholar for the National Advisory Mental Health Council's Behavioral Science Workgroup of the National Institutes of Mental Health. He was a member of the National Advisory Board for the Quality Improvement Center on Non-Residential Father Involvement in Child Welfare, which was a collaboration of the Children's Bureau, American Humane, the American Bar Association, and the National Fatherhood Initiative to improve father participation in families through the fostering of father-oriented services to men whose children are involved in the child welfare system. Dr. Kiselica was an advisor to the Country Boys Initiative, which was a national, community-based, consciousness-raising campaign sponsored by ITV, an affiliate of National Public Television, to understand and help at-risk boys living in rural areas. In his role as a member of the Board of Directors of the Indiana Council on Adolescent Pregnancy and the Bucks County Teen Pregnancy Task Force, Dr. Kiselica helped organize numerous consciousness-raising events regarding the needs of teenage fathers, who have been greatly neglected by society, as well as several man-to-man workshops featuring adult men providing wisdom to teenage boys about sexual issues. Through his work as the founder and coordinator of the American School Counselor Association Professional Interest Network on Teenage Parents, Dr. Kiselica served as a resource on counseling teenage parents for school counselors throughout the United States. He has also served as a member of the American Psychological Association Working Group to Develop Guidelines for Psychological Practice with Boys and Men. He currently serves as the Chair of the Advisory Board for the Summit on Hispanic Higher Education.

Dr. Kiselica's scholarly works have been cited in dozens of major journals and textbooks in psychology, sociology, and counseling and by hundreds of service organizations throughout the world. He has appeared as a guest expert on NBC National News, MSNBC, numerous affiliate television stations of ABC, CBS, and NBC, National Public Radio (especially WHYY of Philadelphia), and several radio stations broadcasting to large metropolitan areas in the United States and Canada. He has been quoted in many major newspapers across the country (e.g., The Boston Globe, The Philadelphia Inquirer, The Dallas Morning Star, The Wichita Eagle, The Statesman Journal of Salem, Oregon, The Newark Star Ledger, The Times of Trenton, The Bucks County Courier-Times), several magazines with a national circulation (e.g., U.S. News & World Report, Parenting, Reason, Jump), and a variety of Internet-based news services (e.g., MSNBC.com, Yahoo!News.com, ExciteNews.com, Salon.com) regarding the subjects of helping teen fathers, understanding boys, and confronting racism. He also has been featured in articles appearing in The APA Monitor and Counseling Today, the official newsletters of the American Psychological Association and the American Counseling Association, respectively.

In recognition of his national impact on the science and practice of the profession of psychology, Dr. Kiselica was named a Fellow of the American Psychological Association and an Alumnus of Distinction of Saint Vincent College, and he was the recipient of the American Counseling Association's Award for a Humanitarian and Caring Person in honor of his work to combat racism and anti-Semitism. He is also a Fellow of the American Council on Education. Dr. Kiselica was named the Researcher of the Year by the Society for the Psychological Study of Men and Masculinity and the American Mental Health Counselors Association. In addition, he has received several honors for his work as a college instructor, including the Most Accessible Teacher Award from Ball State University and the Counselor Educator of the Year Award from the American Mental Health Counselors Association.
Research Interests

Adolescent pregnancy and parenthood
Anti-Semitism
Racism
Troubled boys and men
Positive masculinity
Teenage fathers
Education

Ph.D. Counseling Psychology, The Pennsylvania State University – University Park

M.A. Psychology, Bucknell University

B. A. Psychology, Saint Vincent College