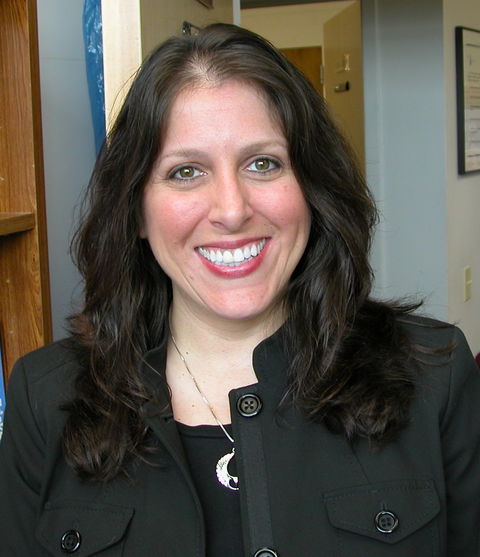 Associate Professor of Psychology, School of Behavioral Sciences and Education
W311 OLMSTED BLDG
PENN STATE HBG
MIDDLETOWN, PA 17057
Biography

Marissa A. Harrison received her Ph.D. in biological (experimental) psychology with an emphasis on evolutionary psychology from the University at Albany, SUNY, in 2006. She has additional qualifications in social psychology and behavioral neuroendocrinology.

 

Dr. Harrison's research has made for an interesting journey, including being a visiting scholar in comparative behavioral biology at the University of Southwestern Louisiana Primate Research Center in New Iberia, LA, where she and her colleagues studied contagious yawning in chimpanzees. She has also collaborated on research with colleagues and students here at Penn State Harrisburg, as well as at Albright College, Penn State Hershey College of Medicine, Georgia State University, and her Alma Mater, University at Albany.

 

Prior to becoming psychology faculty at Penn State Harrisburg, Dr. Harrison taught various psychology classes at Borough of Manhattan Community College (CUNY), University at Albany (NY), Schenectady County Community College (NY), Sacred Heart University (CT), Westminster Choir College of Rider University (NJ), and The College of New Jersey.
Research Interests

The evolutionary origins of human behavior, including sexuality, mate-choice, and social behavior
Publications

Harrison, M.A., Becker, M.A., & Janze, M.F. (in press). "Heck with the flowers and candy -- I just want sex!" Women's and men's agreement and disagreement about romance. Evolutionary Behavioral Sciences.

Hughes, S. M., Mogilski, J., & Harrison, M.A. (2014). The perception and parameters of intentional voice manipulation. Journal of Non-Verbal Behavior Springer, 38(1), 107-127.

Flaherty, C., Brothers, A., Hoffer, D., Harrison, M., Yang, C., Legro, R., & Simmons, Z. (2013). VALUES: a national multicenter study demonstrating gender differences in amyotrophic lateral sclerosis with behavioral impairment. Neurodegenerative Disease Management: Future Medicine, 3(6), 515-524.

Hughes, S. M., & Harrison, M.A. (2013). I like my voice better: Self-enhancement bias in vocal attractiveness ratings. Perception, 42, 941-949.

Harrison, M.A.Hughes, S. M., Jones, K., & LeFevre, A. J. (2013). Self-reports of nipple erection in emotional and non-sexual somatic contexts. The Psychological Record, 63, 489-500.

Harrison, M.A.& Gilmore, A. L. (2012). U txt WHEN? College students' social uses of text messaging. The Social Science Journal, 49, 513-518.

Harrison, M.A., & McFalls, A. J. (2012). A primal reaction to fetid feet: A brief report. Human Ethology Bulletin, 27(3), 8-13.

Harrison, M.A., & Shortall, J. C. (2011). Women and men in love: Who really feels it and says it first? The Journal of Social Psychology Taylor & Francis, 151(6).

Harrison, M., Shortall, J. C., Dispenza, F., & Gallup, G. G. (2011). You must have been a beautiful baby: Ratings of infant attractiveness fail to predict ratings of adult attractiveness. Infant Behavior and Development, 34, 610-616.

Harrison, M.A.(2011). College students' prevalence and perceptions of text messaging while driving. Accident Analysis and Prevention, 43, 1516-1520.

Harrison, M.A.(2010). An exploratory study of the relationship between second toe length and androgen-linked behaviors. Journal of Social, Evolutionary, and Cultural Psychology, 4(4), 241-253.

Harrison, M.A., & Bowers, T. (2010). Autogenic massacre as a maladaptive response to status threat. Journal of Forensic Psychiatry and Psychology, 21(6), 916-932.
Education

B.A.; Ph.D. (SUNY Albany)