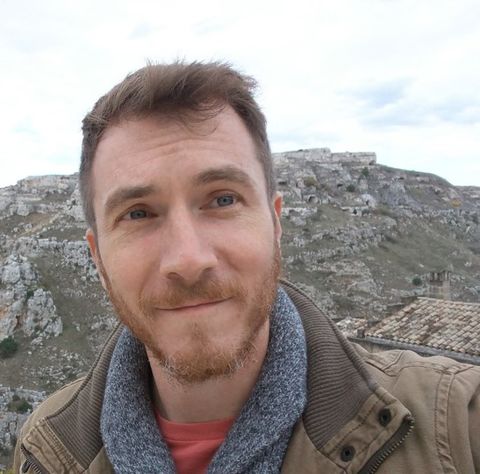 Associate Professor of Psychology, School of Behavioral Sciences and Education
Professor-in-Charge, Master in Applied Behavior Analysis
W311G OLMSTED BLDG
PENN STATE HBG
MIDDLETOWN, PA 17057
Biography

Jonathan W. Ivy, PhD, BCBA-D, is an associate professor of psychology at Penn State Harrisburg. Dr. Ivy received his doctorate in applied behavior analysis and special education from the Ohio State University in 2011 and a master's degree in applied behavior analysis from The Pennsylvania State University in 2005. He has worked with individuals who engage in severe challenging behaviors, at the group and individual level, for nearly two decades. He has helped parents and professionals develop and implement comprehensive behavior change programs designed to increase functional skills and decrease challenging behaviors. He has served as a consultant for school districts, youth residential programs, behavioral health agencies, and partial hospitalization programs to address a wide range of needs. In 2013, Dr. Ivy was nominated president of the Pennsylvania Association for Behavior Analysis (PennABA). After serving his term as President of PennABA, the Executive Council asked Dr. Ivy to serve as the Director of Outreach and Strategic Planning. In this role, Dr. Ivy has been closely involved in initiatives to license behavior analysts, including speaking at the press conference for Pennsylvania House Bill 1900. Dr. Ivy regularly gives professional presentations at national conferences and has an active research agenda with multiple publications in peer-reviewed journals. His areas of interest include complex systems of reinforcement (e.g., token economies), group-oriented contingencies, innovative interventions to teach functional skills or treat problem behavior, and teaching behavior analysis. Dr. Ivy also enjoys following the research interests of his students.
Research Interests

Group-oriented contingencies
Token reinforcement
Behavioral economics
Assessment and treatment of problem behavior
Publications

Meindl, J. N., Ivy, J. W., Glodowski, K. R., & Noordin, K. (2019). Applying Standards of Effectiveness to Noncontingent Reinforcement: A Systematic Literature Review. Behavior Modification (advanced online release). DOI: 10.1177/0145445519865073

Ivy, J. W., Neef, N. A., & Payne, J. (2019). Increasing across-session variability of leisure activity selection for children with autism. Behavior Analysis Research and Practice, 11(4), 261-272. DOI: 10.1037/bar0000132

Gisin, E., Hackman, N., Mayes, S., Chin, E., Ivy, J. W., & Tierney, C. (2019). Validity of the Autism Mental Status Exam in Developmental Pediatrics and Primary Care Settings. Global Pediatric Health, 6, 1-6. DOI: 0.1177/2333794X19847905.

Meindl, J. N., Miller, N., & Ivy, J. W. (2018). Explaining language: A Behavioral Critique of Skinner's Analysis of Verbal Behavior. Archives of Scientific Psychology, 6, 80-86. DOI: 10.1037/arc0000045

Elba, I., & Ivy, J. W. (2018). Increasing post-use cleaning of gym equipment in a university gym. Behavior Analysis in Practice, advance online publication. DOI: 10.1007/s40617-018-0217-0

Meindl, J. N., & Ivy, J. W. (2018). Reducing media-induced mass killings: Lessons from suicide prevention. The American Behavioral Scientist, 62, 242-259. DOI: 10.1177/0002764218756918

Ivy, J. W., Meindl, J. N., Overley, E., & Robson, K. M. (2017) Token economy: An empirical review of procedural descriptions and current trends. Behavior Modification, 41, 708-737. DOI: 10.1177/0145445517699559

Meindl, J. N., & Ivy, J. W. (2017). Mass shootings: The role of the media in promoting generalized imitation. American Journal of Public Health, 107, 368-370. DOI: 10.2105/AJPH.2016.303611

Ivy, J. W., & Schreck, K. A. (2016). The efficacy of ABA for individual with autism across the lifespan. Current Developmental Disorders Reports, 3, 57-66. DOI: 10.1007/s40474-016-0070-1

Ivy, J. W., Neef, N. A., Meindl, J. N., & Miller, N. (2016). A preliminary examination of motivating operation and reinforcer class interaction. Behavioral Interventions, 31, 180-194. DOI: 10.1002/bin.1436

Helton, M. R., & Ivy, J. W. (2016). A preliminary examination of a vocal generalized conditioned reinforcer. Behavioral Interventions, 31, 62-69. DOI: 10.1002/bin.1437

Meindl, J. N., Ivy. J. W., Miller, N., & Neef, N. A. (2013). An examination of stimulus control in fluency-based instruction: SAFMEDS and generalization. Journal of Behavioral Education, 22, 229-252. DOI 10.1007/s10864-9172-6

Perrin, C. J., Miller, N., Haberlin, A. T., Ivy. J. W., Meindl, J. N., & Neef, N. A. (2011). Measuring and reducing college students' procrastination of studying. Journal of Applied Behavior Analysis, 44, ¬463–474.

Foxx, R. M., Meindl, J. N., Garito, J. S., & Ivy, J. W. (2008). The state of the art: The treatment of aggressive/destructive behaviors since the 1989 NIH consensus conference. Psychology in Mental Retardation and Developmental Disabilities, 33, 4–6.

Ivy, J. W., & Schreck, K. A. (2008). A behavioral approach to training day care workers. International Journal of Behavioral Consultation and Therapy, 4, 227–238.

Hendy, H. M., Williams, K. E., Camise, T. S., Alderman, S., Ivy, J., & Reed, J. (2007). Overweight and average-weight children equally responsive to "Kids Choice Program" to increase fruit and vegetable consumption. Appetite, 49(3), 683–686.
Education

Ph.D. - Applied Behavior Analysis and Special Education (The Ohio State University)

M.A. - Applied Behavior Analysis (The Pennsylvania State University)

B.S. - Psychology (The Pennsylvania State University)
Course Schedule

ABA 500 - Science and Foundations of Behavior

ABA 511 - Behavioral Assessment and Treatment

ABA 522 - Behavioral Research Methods

ABA 533 - Principles of Behavior Analysis

ABA 577 - Case Conceptualization and Development

ABA 594 - Research Topics