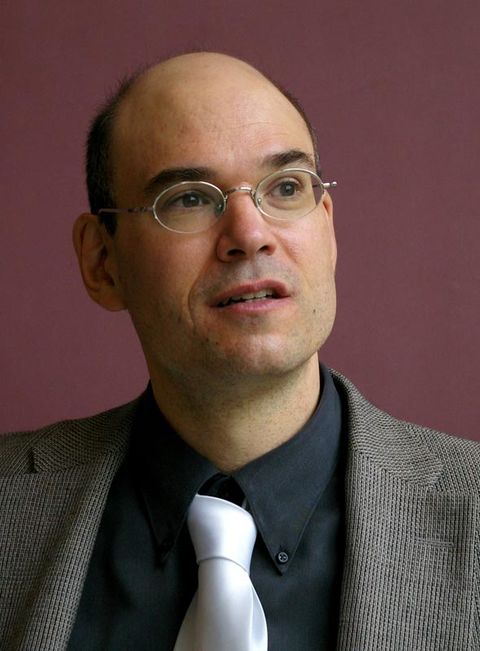 Professor of American Studies, School of Humanities
W356 OLMSTED BLDG
PENN STATE HBG
MIDDLETOWN, PA 17057
Biography

Dr. Haddad holds a Ph.D. in American Studies from the University of Texas (2002), an M.A. in English from Yale (1996), and an A.B. in English from Harvard (1991). He regularly teaches undergraduate courses on American popular culture, the Asian American experience, the American Renaissance, and the Gilded Age. At the graduate level, he offers seminars on nineteenth-century America, research methods, and "pivotal texts" in American cultural history – texts that started something new or forced the culture to change directions. He has been the recipient of both the Faculty Teaching Award and the James Jordan Award for teaching excellence.

While teaching in China and Japan in the 1990s, Dr. Haddad developed an interest in America's historical contact with Asia that is reflected in his scholarly work. His research has investigated ways Americans learned about China in the nineteenth century: museum exhibits, trade objects, travel writing, missionary literature, international expositions, magic lantern shows, and moving pictures. His first book, The Romance of China: Excursions to China in U.S. Culture, 1776-1876, was published by Columbia University Press in 2006. In 2010-2011, he held a Fulbright grant for research and teaching at the University of Hong Kong. That experience led to his second book, which examines the early history of American merchants, missionaries, and government officials in China. America's First Adventure in China: Trade, Treaties, Opium, and Salvation was published by Temple University Press in 2013.

Dr. Haddad is active in the Eastern American Studies Association (EASA). He is currently serving a two-year term as president of the organization. He also helps organize its conferences and edits its newsletter.
Education

B.A.; M.A.; Ph.D. (Texas)