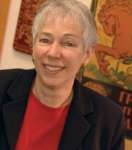 Associate Professor Emerita of Political Science and Public Policy, School of Public Affairs
PENN STATE HARRISBURG CAMPUS
UNIVERSITY PARK

Biography

Carol Nechemias is an associate professor emerita of Public Policy and Political Science at Penn State Harrisburg. She earned her undergraduate degree from Washington University (St. Louis) and her Ph.D. in political science from Ohio State University. Her areas of specialization include Russian domestic politics and women in politics. Her work on Russian living standards has appeared in Slavic Review, Soviet Studies, Urban Studies, Studies in Comparative Communism, and Social Science Quarterly. Her essays on women's status in post-Soviet Russia have been published in the journals Women and Politics and Demokratizatsiya and as book chapters focusing on such topics as women's access to legislative seats, the development of a women's movement, women's political participation, and women's health issues. Nechemias is co-editor of two books, The Encyclopedia of Russia Women's Movements and Post-Soviet Women Encountering Transition: Nation Building, Economic Survival, and Civic Activism. In 2004-05 she served as a Fulbright Scholar at Volgograd State University in Russia, teaching and conducting research.

Professional Affiliations

American Political Science Association
American Association for the Advancement of Slavic Studies
Women's Caucus in Political Science
Association of Women in Slavic Studies

 
Research Interests

Russian politics and society
Gender and politics
Women's issues in Russia
Publications

"Women Organizing Women in the Russian Federation." In The U.S. Women's Movement in a Dynamic and Global Perspective, pp. 151-176. Edited by Lee Ann Banaszak. Rowman & Littlefield Publishers, Boulder, CO (2006).

"Preferences for Male or Female Bosses Among Russian and American University Students: The Sway of Modernity,"pp. 217-221, In Chelovek v sovremennykh filosofskikh kontseptsiiakh (Human Being in Contemporary Philosophical Conceptions), Vol. 1, Proceedings of the 4th International Conference, pp. 217-221. Volgograd, Russia: Volgograd State University, 2007.

"Russian Women: Seeking a Place in Russian Society," Forthcoming in Women and Politics around the World, edited by Joyce Gelb and Marian Palley. ABC-CLIO Press, 2008.

Kuehnast, Kathleen and Carol Nechemias, editors. Post-Soviet Women Encountering Transition: Nation-Building, Economic Survival, and Civic Activism. Baltimore, MD: Woodrow Wilson Center and Johns Hopkins University Press, 2004.
Education