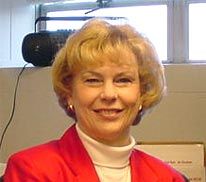 Associate Professor Emerita of Education, School of Behavioral Sciences and Education
Biography

Betty C. Fortner is an Associate Professor Emerita of Education and Reading. She received her Ph.D. in Curriculum and Instruction with a specialization in reading from the University of Texas-Austin. She teaches courses in higher order thinking as well as developmental and remedial reading for students of all ages. She has published articles in a variety of educational journals, including Reading Research Quarterly, the Journal of Reading Behavior, and The Reading Teacher. In addition, she has made presentations at national and state meetings including the International Reading Association and the National Reading Conference. Dr. Fortner has also served as a consultant to public school districts, governmental agencies, and educational publishing companies.
Research Interests

Development and remedial reading
Publications

Fortner, B.H. and Henk, W.A. (1991). Effects of issue-related attitude on readers' comprehension and judgements of unbiased text. Reading Research and Instruction, 30 (2): 1-16.

Henk, W.A. and Holmes, B.C. (1988). The effect of content related attitude on the comprehension and retention of expository text. Reading Psychology, 9 (3): 203-225.

Holmes, B.C. (1987). Five ways to assess readers' prior knowledge. The Reading Teacher, 40 (7): 646-649.

Nicholson, K. and Fortner, B.H. (October 1993). Teacher education program for developing future teachers' cognitive and metacognitive awareness. Paper presented at annual meeting of the Northeastern Educational Research Association, Ellenville, New York.
Education

B.S;M.Ed.;Ph.D (University of Texas)