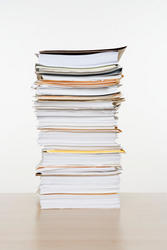 We provide standard black copying, color copying, folding, cutting, stapling, binding, tabbing, paper selections, transparencies and facsimile services are available. Two sided originals up to 11 x 17 inches can be reproduced.
Coin operated copiers are located in the Library and on the third floor of the Olmsted elevator lobby.
The Copy Center is located in room W-9 of the Olmsted Building.
The hours of operation are M, Th 8:00am – 5:00pm and Friday 7:00am – 4:00pm.
Tel: 717-948-6221