The Master of Education in Literacy Education program at Penn State Harrisburg prepares educators to be literacy leaders in their schools and communities. The professors in the program are dedicated and extremely knowledgeable about literacy research/ pedagogy. The topics we studied were directly applicable to the classroom and provided the tools for me to become a better literacy teacher. The program did a spectacular job preparing me to become an advocate for all students, as well as a reading specialist. As a current classroom teacher, I highly recommend enrolling in this program!
My experience in the Masters of Education in Literacy Education program at Penn State Harrisburg has been nothing short of insightful and rewarding. Much of my coursework has challenged me to think more critically as an educator when designing lesson plans and in choosing texts and other materials. Additionally, my professors have consistently been knowledgeable in course content, purposeful in their lesson deliveries and design, and influential in helping me improve my current teaching style and pedagogy. Most importantly, my professors have taken an interest in me, my work, and my success as a culturally responsive literacy teacher. These positive experiences with professors have further encouraged my participation in professional learning even beyond my graduate coursework. I am thankful for the time spent in the program and look forward to applying my learning in the classroom context, and eventually as a literacy leader. I would highly recommend the program to others.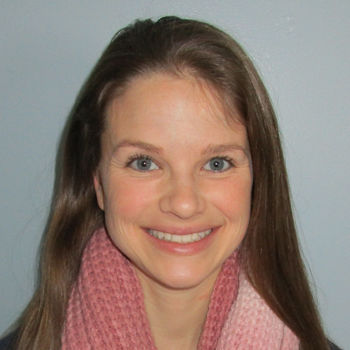 The Elementary Education program at Penn State Harrisburg prepared me for a rewarding career in education by providing hands-on opportunities to learn and practice the skills necessary to work in a professional school setting. The experienced professors provided coursework that is applicable to the real world and encouraged collaboration and teamwork. I gained confidence in my abilities to work in various settings with a diverse population of children during student placements and student teaching. I also served as Professional Development Chair for the educational honor society, Kappa Delta Pi. Thanks to the Elementary Education program, I have been working for Lancaster Head Start since I graduated and went on to earn my master's degree in Early Childhood Special Education.
My journey at Penn State Harrisburg began after I transferred from a nearby community college. While the time that I spent at community college provided me with a strong base for my education, it was the knowledge that I received and the experiences that I had while at Penn State Harrisburg that have truly helped to shape me into the educator that I have become today.

The courses are taught by experienced, professional instructors who are passionate about education and committed to students' success. Throughout all of our courses, we were encouraged to go beyond simply teaching children academics, but to also be responsive to students' unique backgrounds (cultural, racial, socio-economic, gender, religious, etc.) and to teach in a way that is respectful of those differences. We also learned how to implement the use of technology and research-based methods and practices into everyday classroom experiences for our students.

Each semester I was able to develop my teaching skillset through field experiences in real classroom settings and through my participation in numerous Teacher Action Research projects. There were countless opportunities to engage with and learn from others in the educational field such as, teachers from the local community, authors of children's books, and other respected educational research professionals. Additionally, during my time at Penn State Harrisburg, I was able to earn both my teaching degree and my ESL certification, which made me a valuable candidate in the job market after graduation.

As I mentioned, I know that the education that I received from Penn State Harrisburg has allowed me to become the confident, professional educator that I am today. 
I am a better teacher because of my participation in the Teacher Education program at Penn State Harrisburg because of the numerous opportunities I was given here. Not only did I gain a solid background  knowledge on educational theories, practices, and instructional strategies, I was given the opportunity to apply my knowledge in real-world examples and throughout field experiences. My teachers at Penn State Harrisburg made sure I was challenged to improve myself, my teaching strategies, and my lesson planning at every step.They also gave me many opportunities to practice teaching with a variety of students in a variety of settings, which has equipped me well to teach in a diverse classroom.
When I began studying education in my undergraduate coursework, I had my sights set on SOMEDAY becoming an administrator. When I entered the Principal's Certification program at Penn State Harrisburg, I knew immediately that I was going to gain such knowledge and wisdom from my advisors and professors. They did not only use the textbooks and theory to guide their instruction, but also enhanced the classroom learning by sharing, very candidly, their own experiences as administrators. It was through these various teaching and sharing methods that I can say I entered into the world of educational leadership with a strong set of tools to make an impact in my own school district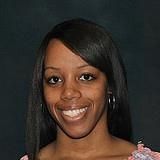 I can admit, I wasn't the most confident when I started my Master's program two years ago. Coming straight from my undergraduate studies, I didn't know how much I would be able to contribute since my peers had years of prior teaching experience. However, as I progressed in my classes and assistantship, I became more confident in my roles as a graduate student as well as an educator. All of the professors made me feel like part of the team, while also encouraging me to continue to strive in my education. I have also accomplished things that I never thought I would in just two short years of the program. I greatly appreciate this opportunity that I've been given at Penn State Harrisburg, and can't wait to apply what I have learned as I begin my career in education.

After working for a corporation for a few years, I decided to take a leap of faith and pursue my dream of becoming an English teacher through Penn State Harrisburg. Looking back, I cannot be more pleased with or proud of my decision. Penn State Harrisburg's English education program is rigorous, challenging, and requires grit. My professors were supportive, provided frequent individual attention and guidance, and helped me to realize my full potential. The harder I worked, the more opportunities were afforded. Penn State Harrisburg (and Schreyer Honors College) opened up doors for me to explore many of my own interests and to develop as a scholar. I will remain in contact with many of my professors and colleagues because they continue to have a positive impact on my teaching today.
Attending Penn State Harrisburg has been a wonderful experience rich with opportunities. From my classes, I garnered a strong grasp of pedagogy and a solid understanding of the Mathematics I will be teaching. I feel this is certainly a direct result of the rigor of the program. Moreover, Penn State Harrisburg has provided me with a wealth of professional development, from hosting various speakers to flying with a group of my peers to Los Angeles so that we could attend national conventions. The program has also provided me with ample time to observe and teach in the classroom at various local school districts. From these experiences I know that I am ready to enter the field of education.
My journey with Penn State Harrisburg's Literacy Education Program began in the Spring of 2012. My coursework has been rigorous, exciting and full of fresh content. Through a unique blend of literacy leadership, instruction, assessment and research, this program has provided me with the education needed to progress in my career. My experiences in the program have allowed me to gain new perspectives of literacy pedagogy while furthering my development as a literacy leader.
I transferred to Penn State from a college in Florida and felt welcomed and respected by the faculty. They provided me numerous opportunities both in my field of study in elementary education and personal interests, such as the Latino Student Union, volunteer work, and work-study. One of my best college experiences was traveling to Ghana with Teacher Education faculty to research international education systems. The department further allowed me to present my findings in both professional and school settings. I have also had the opportunity to travel to local and national conferences to enhance my pedagogical knowledge. The Department's commitment to supporting future educators opened the door for me to work closely with all of the faculty, administration, and staff.
Entering the Master's in Education Teaching & Curriculum program at Penn State Harrisburg was the first, in a series of steps, I would take that would change my professional and personal life as an educator. At the time, I was attracted to the convenience of a quality master's program that brought the powerful brand recognition of Penn State within my reach as a full-time teacher here in the Harrisburg area. What I soon discovered through the course-work and encounters with many high-quality professors was that the relationships and skill-sets I formed during the program directly enhanced my instruction, assessment, and vision. Having since successfully graduated with my Masters in Education T&C, it is an honor to know my teacher narrative took leaps forward here at Penn State Harrisburg.
Through my time in the Literacy Education program at Penn State Harrisburg, I was able to engage in an amazing experience of rigorous studies, research-based practices, and opportunities to develop as a literacy leader. The faculty are genuinely interested in helping the program participants develop as strong teachers and literacy professionals. During the course of studies, I was exposed to assessment strategies, methods of instruction focusing on reaching all learners and ways to engage as a researcher. My experiences in this program have allowed me to grow as a teacher while developing skills to be a lifelong literacy learner and leader.