Healthcare is the largest industry in the United States, and the second largest employer. A rapidly growing industry, healthcare represents one of today's most dynamic fields, offering a wide range of opportunities.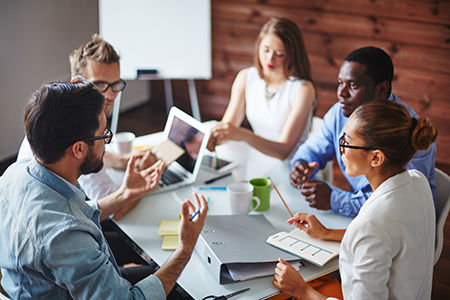 The Health Policy and Administration (HPA) program in Penn State Harrisburg's School of Public Affairs, and in collaboration with Penn State Mont Alto, has been designed to prepare students for mid-management and policy positions, or graduate study in the field of healthcare. Students in this major will develop the skills and knowledge needed to understand the complex societal problems of providing access to quality healthcare at a reasonable cost. HPA students study a multidisciplinary curriculum that prepares them to work as health services managers or health analysts.
Health services managers (also known as health care executives or health care administrators) plan, direct, and coordinate medical, health, and/or long-term care services. They might manage an entire facility or specialize in managing a specific clinical area or department, administer a program, or manage a practice for a group of providers. Health analysts are employed throughout the healthcare industry gathering, compiling, modeling, validating, and analyzing data needed by different organizations of providers, payers, and policy makers. Analysts help these organizations to understand the current trends in the healthcare system and to make well-informed decisions. Both health services managers and analysts must be able to adapt to changes in healthcare laws, regulations, and technology.
Advanced Study
The HPA program also prepares students for graduate study in business, law, medicine or allied health fields, health administration, health services research or policy, and public health.