Vision Statement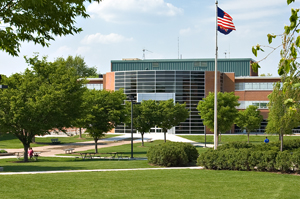 Penn State Harrisburg will be the premier higher education institution and a steward of the University in the Capital Region, recognized for educational excellence, a comprehensive portfolio of programs, commitment to diversity, and strategic alliances. Through the distinction of its signature programs and global partnerships, the College will contribute significantly to the mission of the University and the vitality of the region.
Mission Statement
As the regional leader in the integration of teaching, research, and service, the mission of Penn State Harrisburg is to:
Provide a comprehensive portfolio of undergraduate, graduate, and continuing education programs to meet the educational needs of diverse learners and promote regional economic development;

Provide student access to higher education from three distinct entry points of study –freshman, transfer, and graduate;

Partner with other Penn State campuses and colleges and the World Campus to expand programming capability and extend access to the University;

Demonstrate excellence through national accreditation, periodic academic program review, and student learning assessment;

Anticipate challenges and pursue opportunities to maximize strengths, meet emerging educational needs, and realize new ventures.
The College pursues this mission using interdisciplinary, innovative, and applied approaches to learning and problem solving that transcend academic specializations and organizational barriers.
Statement of Values
Embodied within Penn State Harrisburg's vision and mission statements is a commitment to the following:
The Penn State Principles of respect, academic integrity, social and personal responsibility;

Inclusiveness and diversity within the College community;

Sensitivity to students' individual needs to ensure full participation in the collegiate experience;

A supportive environment for the personal and professional growth of all members of the academic community;

The success of graduates as productive citizens of a global, dynamic society.