Throughout life, we often face significant decisions that pivot the direction of our present and future. My decision to pursue a Doctor of Education in Lifelong Learning and Adult Education at Penn State Harrisburg was one of those major life pivots—one that I will be forever grateful for. Beyond an acquisition of knowledge and expertise about the field, I also learned so much about myself through this journey. This program offers students a rigorous and engaging learning experience, with talented,  invested, and renowned faculty helping to make the doctoral journey an enriching and successful one. This program opened doors in ways I never imagined when first entering the program. It's an investment from which I will benefit for the rest of my life.

I chose Penn State Harrisburg because of the excellent reputation of the university for quality educational initiatives and its offering of a traditional doctorate degree program on a part-time basis. The program strengths are the ability to gain a doctorate while working full-time from world-renowned faculty. Entering the program on a cohort basis also enhanced the experience to be able to work together as a group to realize your academic goals.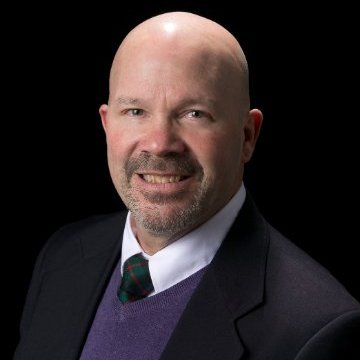 I chose Penn State Harrisburg for my Doctoral Program for several reasons. First, the cohort design for the program allows learners to create meaningful learning relationships with other members of the program. Secondly, the professors who teach in this program are world-renowned scholars in academia. Also, I have felt welcomed and supported throughout this program by the warmth, professionalism and kindness of all the staff at PSU Harrisburg. The program was recommended by other PSU adult education graduates, and I would do the same.
I chose my program because it was conveniently located. I work at Penn State Hershey, and I started my program because it was very easy to do so since the courses for the graduate certificate in adult education in the health professions were taking place right upstairs from the library at Penn State Hershey where I work. The courses were in the evening once every 2 weeks. I wanted to learn more about the field of education, and I wanted to meet other professionals at Penn State Hershey who were interested in education as well. Being a Penn State employee made me want to pursue the program at Penn State. There are many ways that this helped me in my career. I gained an important credential (the doctorate) which will help me in advancement in my career. I also have gained credibility with this credential. I learned a lot about educational research and realized that I really love doing it. I've been able to turn some of my work in the program into publications and professional presentations. Since being the program I've been invited to partner on a number of research projects with other people in my workplace. I also gained a professional network with other educators throughout Penn State Hershey who have enrolled in the program. It's definitely been worth the time and effort.