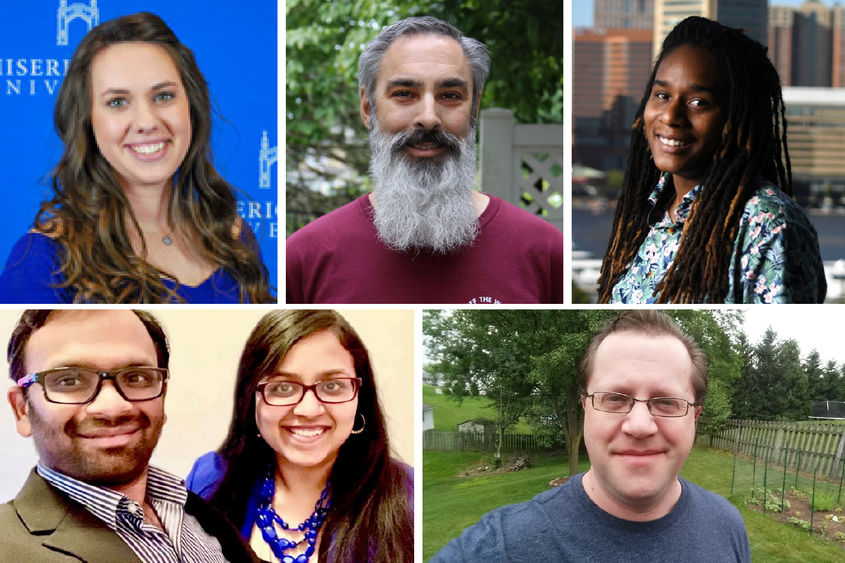 MIDDLETOWN, Pa. – The winners of the Penn State Harrisburg LaunchBox Idea Test Lab final pitch competition have been announced. Due to the COVID-19 pandemic, the final pitch competition was held virtually following an intensive six-week startup course for University and community entrepreneurs which focused on the customer discovery process, in which participants validated the customer problems they hope to solve with their proposed business ideas.
Five teams competed for up to $2,500 in funding to use for additional customer research and further product development. Due to the quality of the business ideas and pitches presented, the panel of judges decided to award seed funding to all startup teams.
Judges included:
Ann Hughes, president and CEO at The Technology Council of Central Pennsylvania
Jogi Daita, entrepreneur and venture partner, Oxygen Ventures, Inspiration Digital, Allegro Learning Solutions
Kecia Sturdivant, assistant director at Kutztown University Small Business Development Center
Amanda Mills, director of Catamaran Technology Business Accelerator
Winners included:
Tilt-a-Bowl - an assistive cooking device that provides a light but stable bowl that can be tilted and locked in place then scraped with one hand. Founder Elizabeth Pfisterer, an occupational therapist, noticed that patients with arthritis pain and compromised dexterity were unable to successfully hold, tilt and scrape bowls while cooking.
Prize: $2,500 (Elizabeth Pfisterer, founder)
Artie Techo - an AI-driven tutor and instructor for iOS app development that simplifies the building of complex apps and project portfolios by providing centralized and up-to-date information within a dynamic learning environment suitable for both novice and experienced developers.
Prize: $1,000 (Michael Raber, founder)
MEH app - an emotional and recovery support app that provides accountability and goal-setting support for individuals in recovery from addiction. MEH helps users set goals and develop and implement action plans using an AI-driven accountability tool, app community support, and goal and mood trackers.
Prize: $750 (Sharina Johnson, founder)
NOW - a social media self-regulation app that allows restricted usage of specific "problem" apps. Now uses cognitive behavioral therapy principles and positive incentives and reinforcement to help users stick with their regulation goals for long-term success.
Prize: $500 (Pavi Vaideeswaran and Balaji Parthasarthy, founders)
Gatekeeper - a modular logic board and education program by entrepreneur Steven Grosse. Gateway enables electrical engineering high school and college students to learn modern digital electronics and provides instructors with up-to-date modular hardware and labs that are simple to integrate into their curricula.
Prize: $250 (Steven Grosse, founder)
Harrisburg LaunchBox is recruiting for the fall virtual Idea TestLab program. The program will be held online from 6 to 8 p.m. Tuesdays, Sept. 8 to Oct. 13. The application period is open now through July 18. Early-stage entrepreneurs, based anywhere in Pennsylvania are encouraged to apply. No affiliation with Penn State is required for participation. Click here to learn more.