Penn State Harrisburg Trends
Penn State Harrisburg has a new interactive Research Activities Dashboard to help show college-wide and school-related activities. The Pennsylvania State Data Center (PaSDC), a unit of the Institute of State and Regional Affairs, developed this interactive Research Activities Dashboard. Visit their website for more information about digital dashboards and PaSDC's other services.
Please contact Stephanie Rehm if you have any questions on the use of this tool.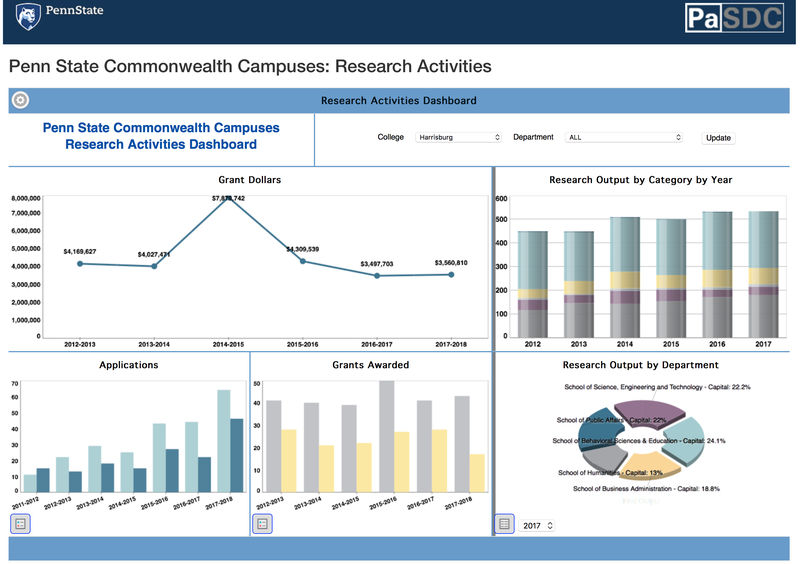 Newsletter: Research and Outreach News
To save an individual newsletter, click on the "More Options" icon [ . . . ] to the right of the file name and select "Download."