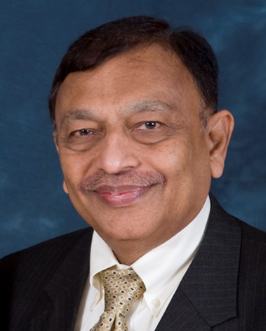 Biography

Chief Investment Officer
Hersha Group

Kiran P. Patel serves as a member of the Board of Trustees of Hersha Hospitality Trust(NYSE: HT), a self-advised real estate investment trust. He has been a principal with the Hersha Group since 1993. Mr. Patel serves as Chief Investment Officer for the Hersha Group, managing the company's complex development and financing activities.

In 1992, Mr. Patel founded Kunj Inc, a strategic consulting company focusing on structuring commercial transactions, development strategies, and real estate development.

Prior to joining Hersha, Mr. Patel was a senior manager with AMP, currently a division of Tyco International. Mr. Patel earned his undergraduate degree in mechanical engineering from M.S. University in India and a Masters degree in industrial engineering from the University of Texas.

Mr. Patel has served, and continues to serve, as a board member for various community service organizations. These affiliations include The Foundation for Enhancing Communities, Asian American Indians of Central Pennsylvania, India Heritage Research Foundation, and Harrisburg Regional Chamber of Commerce. Along with his business Partners at Hersha Group, philanthropy is one of his passions.