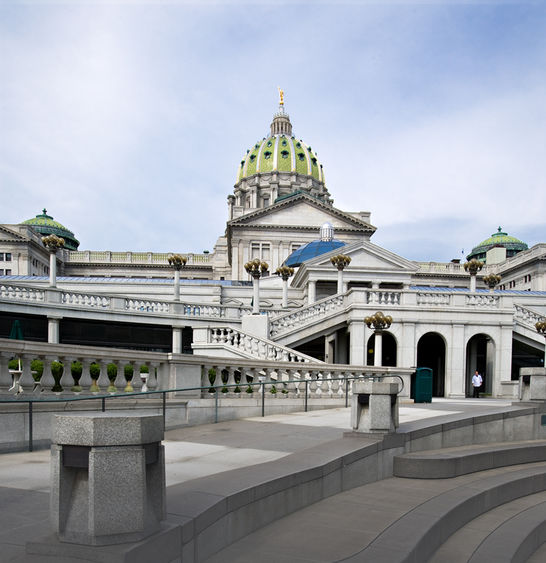 Penn State Harrisburg has teamed with the Association of Independent Colleges and Universities of Pennsylvania (AICUP) to offer the award-winning Harrisburg Semester internship program to students at the state's private higher education institutions.
Previously opened only to Penn State undergraduates, the Harrisburg Semester provides spring and summer internships, coupled with a high-powered classroom experience in Pennsylvania's capital. The program places interns in organizations including state legislative and governmental agencies, lobbying and public relations firms, non-profits, and other locations matching students' career interests.
"For many years, the Harrisburg Semester has provided Penn State students with a unique opportunity in the capital city. Students gain real world experience and greater understanding of government policymaking and leave the program with important skills that they carry into the workforce," said Penn State Harrisburg Chancellor Mukund S. Kulkarni. "We are very pleased to be able to broaden the impact of this program by making it available to students at AICUP's member institutions."
AICUP is the only statewide organization that exclusively serves the interests of Pennsylvania's private colleges and universities. The association comprises 87 institutions of higher education.
"I believe that this partnership and the internship can truly assist independent college students. The Association is pleased to partner with Penn State to offer it to our institutions and students" said Don Francis, President of AICUP.
Students interested in the Harrisburg Semester should visit www.hbg.psu.edu/hbgsemester. Early registration is strongly encouraged.
In December 2010, the Harrisburg Regional Chamber and Capital Region Economic Development Corporation presented the Harrisburg Semester with the "Stay Invent the Future" Award, established to promote the value and importance of internships in Central Pennsylvania businesses and to recognize an outstanding internship program.