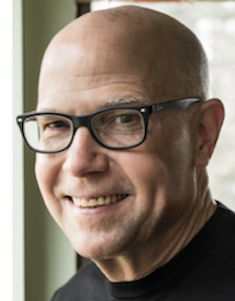 Special Assistant to the Chancellor for Research and Economic Development, Chancellor's Office
Biography

Dr. Paul Hallacher joined Penn State Harrisburg in March 2019 as a special assistant to the chancellor for research and economic development. A 2000 alum of the college's doctoral program in Public Administration, Dr. Hallacher spent 25 years as the director of research program development in the University's Office of the Vice President for Research.

At Penn State, Dr. Hallacher was responsible for assisting teams of faculty members across academic disciplines and administrative units, along with external partners, to design and develop large, multidisciplinary research initiatives. He provided instrumental assistance in the development of numerous major research programs and facilities, including the National Science Foundation Center for Nanoscale Manufacturing Education, the U.S. Department of Energy Innovation Hub for Energy Efficient Buildings, and the NASA Astrobiology Research Institute, among others.

Before joining Penn State, Hallacher served in a series of progressively responsible policy development and program management positions in Pennsylvania state government. This included supporting the development of major technology based economic development programs such as Pennsylvania's Ben Franklin Partnership and the Manufacturing Extension Partnership of the National Institute of Standards and Technology.

In his role at Penn State Harrisburg, Dr. Hallacher will assist with identifying and pursuing opportunities for research program development based on the college's strengths. His work will include assessing current activities, identifying growth areas for research initiatives, and connecting Penn State Harrisburg with key partners and potential sponsors within and outside of the University. He will also assist with program planning and the development and submission of select sponsored research proposals.