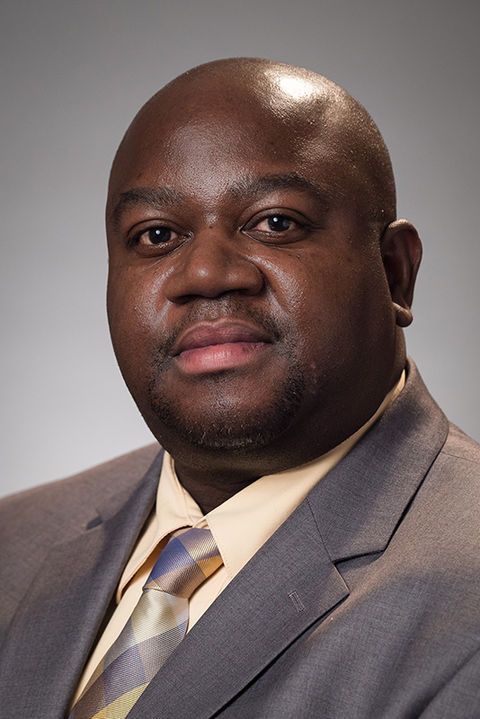 Assistant Teaching Professor of Homeland Security, School of Public Affairs
Biography

Dr. Richards was born in Jamaica, West Indies. However, he has been living in the United States for over twenty years. Previously, he was a law enforcement officer and served at the rank of Master Senior Deputy Sheriff at Gwinnett County Government. His assignment involves various criminal justice and law enforcement procedures, cyber-security projects, as well as homeland security and emergency management responsibilities. While working in this capacity, he also volunteered at the local Emergency Operation Center (EOC). During this time, Dr. Richards assisted in research that helped in developing efficient security protocols to protect dams and reservoirs throughout the county from terroristic and natural threats.

Dr. Richards' contribution at the EOC led to the implementation of using innovative technology consisting of various physical security strategies to harden soft targets from criminal intrusions and acts of terrorism. As a certified law enforcement officer in the state of Georgia, he also holds a Field Training Officer (FTO) certification through the Georgia Peace Officer Standard and Training Council (GA POST). Melvin was also a mentor for his peers and new hires. Under this purview, he conducted motivational lectures and provided problem-solving solutions to law enforcement personnel through peer-leadership counseling. During his mentoring, he motivated several officers to go back to school and further their educational careers. Today, some of those officers are subject matter experts and better leaders in their respective divisions. After more than 15 years, Dr. Richards left law enforcement because he wanted to commit to a program of scholarship within academic disciples. His profound ambition allows him to teach, provide advisement to undergraduates, graduates, and doctoral students.

The initiation of Dr. Richards education includes the Roadside Basic School, Hillside Primary School, Islington Secondary School (St. Mary; Jamaica), and the Jamaica Police Academy (Twickenham Park, St. Catherine, Jamaica), Monmouth County Sheriff (Communication Academy), Georgia Peace Officer Standard and Training Council (Rhinehart University). Dr. Richards attended Colorado Technical University, Colorado Springs, Colorado. He presently holds a Doctor of Management specializing in Homeland Security, Master of Science in Criminal Justice with a concentration in Homeland Security, Bachelor of Science in Criminal Justice with primary emphasis on Homeland Security and Emergency Management, as well as an Associate of Science in Criminal Justice. The magnitude of his educational career and experiences is in-depth. It covers a wide variety of academic disciplines such as Criminal Justice, Computer Information, Emergency Management, Computer Science, Homeland Security, Cybersecurity, as well as experience in curriculum development and implementation. In 2017, he had also researched and published in the ProQuest Academic Journal: One of his primary goals is to contribute to public safety, technology, homeland security, and academe through interdisciplinary teaching, both on-campus and distance learning delivery.
Research Interests

Homeland Security

Emergency Management

Criminal Justice
Publications

Richards, M.S. (2017). The resources rural law enforcement management needs to counter violent extremist behaviors. 
Education

Ph.D./Colorado Technical University
Course Schedule

Multifaceted Approaches to Homeland Security

Homeland Security Administration

Fundamentals of Homeland Security

Introduction to Homeland Security