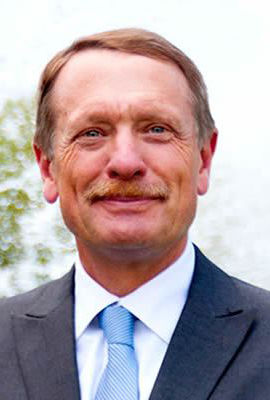 Campus Technology Officer, Information Technology Services
E307 OLMSTED BLDG
PENN STATE HBG
MIDDLETOWN, PA 17057
Biography

Dr. John D. Hoh has been involved in managing IT for more than two decades. He has served as a Director at a number of Colleges - including Franklin & Marshall College in Lancaster, PA and American International College in Springfield, MA.

John provides leadership for ITS at the Harrisburg campus (about 5100 students) as well as serving as Senior IT Director for the Commonwealth Campuses. Dr. Hoh has been instrumental in the revamping of the IT presence in the learning spaces at Harrisburg. The Harrisburg campus is 100% Technology Enhanced in their classroom and event spaces.

Dr. Hoh has an undergraduate degree in Systems Engineering from the University of Pennsylvania, a MS in Computer Science from the University of New Haven and a doctorate in Education from the University of Massachusetts at Amherst. John is very active in promoting IT Leadership within the Penn State System as a board member of the IT Leadership Council and has taught a grad-level course in "Emerging Learning Technologies."

His team recently won a Penn State Innovation Award for their efforts in designing and implementing collaborative classrooms.

John has been successful in bringing common Service Management, Phone Systems, and Web Content Management to all the Commonwealth Campuses.

He is currently an active member of the "Re-imagining of IT" team which is led by Michael Kubit (Vice President for Information Technology). There charge is to set the groundwork in place for the redesign of how IT is done at Penn State.
Education

Ed.D. (University of Massachusetts)