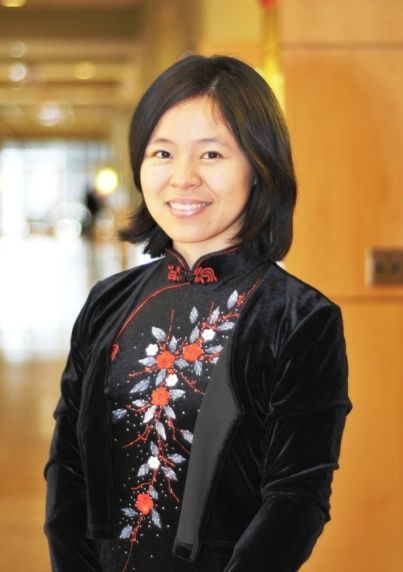 Assistant Director, Office of Student Life and Intercultural Programs
Global Education Coordinator, Office of Global Programs
Office Location
Student Enrichment Center, 112
8 a.m. - 5 p.m.
Penn State Harrisburg
Student Enrichment Center 112
Middletown, PA 17057
Biography

Anna Marshall serves the Penn State Harrisburg Community as the Assistant Director of Student Life and Intercultural Programs. She is also a Global Education Coordinator for the Office of Global Programs. Anna oversees and implements co-curricular programming for international students, international student orientation, and provides cultural workshops to faculty and staff. Anna holds a M.A. in English and a M.S. in Telecommunication and Network Management from Syracuse University. Anna has worked as a System Integration Analyst at Lockheed Martin in Syracuse, NY for eight years. She has also taught Chinese language, Asian cultural studies, and Information System Technology classes in Syracuse University and various colleges in Central Pennsylvania. Currently Anna is a doctoral candidate for American Studies at Penn State Harrisburg, and her research is on contemporary Chinese American folklife studies.

Staff Responsibility

Support Penn State Harrisburg's internationalization and facilitate the integration of international students into the community of Penn State Harrisburg.
Education