Through my time in the Literacy Education program at Penn State Harrisburg, I was able to engage in an amazing experience of rigorous studies, research-based practices, and opportunities to develop as a literacy leader. The faculty are genuinely interested in helping the program participants develop as strong teachers and literacy professionals. During the course of studies, I was exposed to assessment strategies, methods of instruction focusing on reaching all learners and ways to engage as a researcher. My experiences in this program have allowed me to grow as a teacher while developing skills to be a lifelong literacy learner and leader.
My experience in the Masters of Education in Literacy Education program at Penn State Harrisburg has been nothing short of insightful and rewarding. Much of my coursework has challenged me to think more critically as an educator when designing lesson plans and in choosing texts and other materials. Additionally, my professors have consistently been knowledgeable in course content, purposeful in their lesson deliveries and design, and influential in helping me improve my current teaching style and pedagogy. Most importantly, my professors have taken an interest in me, my work, and my success as a culturally responsive literacy teacher. These positive experiences with professors have further encouraged my participation in professional learning even beyond my graduate coursework. I am thankful for the time spent in the program and look forward to applying my learning in the classroom context, and eventually as a literacy leader. I would highly recommend the program to others.
The Master of Education in Literacy Education program at Penn State Harrisburg prepares educators to be literacy leaders in their schools and communities. The professors in the program are dedicated and extremely knowledgeable about literacy research/ pedagogy. The topics we studied were directly applicable to the classroom and provided the tools for me to become a better literacy teacher. The program did a spectacular job preparing me to become an advocate for all students, as well as a reading specialist. As a current classroom teacher, I highly recommend enrolling in this program!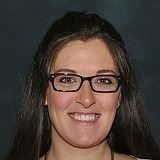 My journey with Penn State Harrisburg's Literacy Education Program began in the Spring of 2012. My coursework has been rigorous, exciting and full of fresh content. Through a unique blend of literacy leadership, instruction, assessment and research, this program has provided me with the education needed to progress in my career. My experiences in the program have allowed me to gain new perspectives of literacy pedagogy while furthering my development as a literacy leader.