Penn State Harrisburg
Penn State Executive Programs: Excellence in Management Series - Building High-Performing Organizations
PROGRAM CLOSED FOR REGISTRATION!
Fees:
The program fee of $1,250 includes all instruction, materials, and lunch/breaks.
Date(s):
April 19-20, 2017
Location:
Cork Factory Hotel, 480 New Holland Avenue, Lancaster, PA
Lodging is not included; however a discounted room rate of $129/night plus tax is available (guaranteed until 30 days before the event.) Please call 717.735.2075 for reservations.
Discount(s):
PSU alumni, active/retired military personnel, and teams of three or more attending from one company are eligible for a 20% program discount.
We accept MasterCard, Visa, Discover, and American Express.
Course Registration: 
Course Name: 
Building High-Performing Organizations
Notes: 
PROGRAM CLOSED FOR REGISTRATION!
Program Contact:
Penn State Executive Programs
Phone: 1-800-311-6364 E-mail: psep@psu.edu
Penn State Executive Programs is the executive education and corporate learning division of the Smeal College of Business at The Pennsylvania State University. We are committed to helping organizations develop leaders who know how to deliver results. Whether working with individuals in open-enrollment programs or with client organizations in customized engagements, we are continually recognized for our outstanding ability to apply new knowledge to real problems for measurable, positive outcomes. Serving the development needs of the world's leading corporations since 1954, we offer the breadth and depth of experience—combined with a commitment to individual focus—to deliver transformative learning experiences that translate into strategic innovation, effective leadership, and more effective business processes. Nearly 40,000 executives from 43 different nations have participated in programs delivered on 5 continents.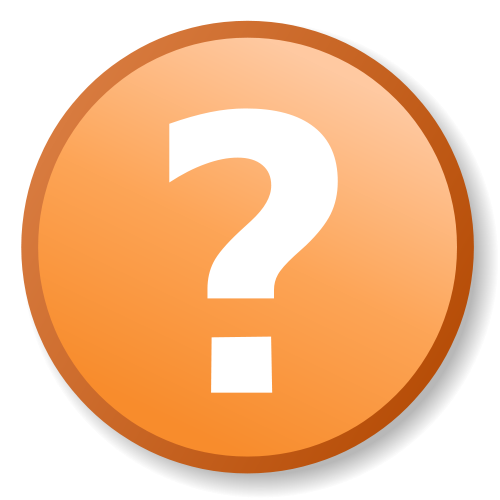 Have a question?
PROGRAM CLOSED FOR REGISTRATION
Penn State Executive Programs is the executive education and corporate learning division of the Smeal College of Business at The Pennsylvania State University.
April 19-20, 2017
Being an effective leader in the current organizational climate of high competition requires the ability to translate corporate goals into unit priorities, align a variety of stakeholders from across the organization, build capability, manage performance, and lead with influence. This program will enhance your leadership skills to sustain strong performance, build talent for the future, and create a strategy-driven culture.
Building High-Performing Organizations provides practical knowledge and tools for:
Leading strategically by aligning unit and enterprisegoals and strategy
Creating "line of sight" among strategy, operations, andpeople processes
The ability to manage performance for increased results
Building a high-performance project or management team focused on key results
Lead with influence across boundaries
Understand individual leadership styles and the impacton performance
Positive approaches to managing change within yourwork group and across the organization
Who Should Attend?
This program is ideal for individuals with key responsibilities for leading a team, project, or department.
Each program awards 1.4 CEUs and prepares individuals for promotion as opportunities arise through the development of competencies consistent with increased levels of responsibility throughout the company.
Value Created for You and Your Company
In many organizations, there is a gap in professional development at the middle manager level. Companies do well at the 1st or supervisory level and at the executive level. But for organizations that are medium or regional, there may only be a handful of people standing in the "gap" between those two groups – think of Sales Managers, HR Directors, etc. These people are often lost in the planning process. This series brings these people together from a variety of organizationsand a variety of industries to have conversations relevant to their daily responsibilities as leaders at this critical level. Excellence in Management adds value in these key areas:
Understanding and implementing business strategy
Making financially sound business decisions
Leading others to attain critical goals and improve performance
Increasing personal effectiveness and use of time and resources
Developing a personal management and leadership style
Strengthening leadership and team-building abilities
Enhancing ability to manage conflict & negotiate positive outcomes
Earn a Certificate Completion of this series yields a Professional Certificate in Managerial Excellence from Penn State Executive Programs. A Certificate of Completion is provided for attending a single course.
Two-day, 14 hour; 1.4 CEUs.
Penn State is a Project Management Institute (PMI)® Registered Education Provider and approved to issue professional development units (PDUs) for this course. This course is registered for 14 PDUs.
Instructor(s)
Faculty Leaders
Faculty are selected for cutting-edge thinking in leadership and relevance to the challenges of today's business environment. All faculty are experts in executive education and working with global corporations of all sizes drawing from Smeal faculty and include proven executives from a broad range of industries.
Dr. Edward H. Betof, President, Betof Associates, LLC - Ed Betof Ed.D. is a Senior Fellow, Human Capital, at The Conference Board (TCB). In addition to serving as a Senior Fellow, Ed is the Program Director for TCB's Executive Council on Talent and Organization Development and, for several years, was the coach/facilitator for TCB's Global Executive Council. He was a co-developer of the pioneering TCB/NASA leadership experience based upon NASA's Apollo program. Ed is also President of Betof Associates LLC, a consulting firm specializing in executive coaching, leadership and career development. Ed is an adjunct executive and team coach for the Center for Creative Leadership. He has been a faculty member with the Institute for Management Studies since 2008. Ed was a founding Senior Fellow and an Academic Director of the University of Penn's Chief Learning Officer doctoral program.
After nearly a 40 year corporate and educational leadership career, Ed retired in December, 2007 from BD (Becton, Dickinson and Company) a global medical technology, life science and human diagnostics company where he was the Worldwide Vice President of Talent Management and Chief Learning Officer. Ed was an ASTD Board member from 2004-07. During this period, he also chaired the executive committee of The Conference Board's Council on Learning, Development and Organizational Performance. Ed served on Pennsylvania State University's Outreach Advisory Board from 2008-2015. Ed is the author of Leaders as Teachers: Unlock the Teaching Potential of Your Company's Best and Brightest (2009) and co-author of Leaders as Teachers Action Guide (2014) and Just Promoted: A 12 Month Roadmap for Success in Your New Leadership Role (1992, 2010). Ed has authored or co-authored several dozen articles, manuals and guides. Ed received his Doctorate from Temple University in 1976.
Dr. Duane "Andy" Gustafson, Assistant Professor of Business Administration, Smeal College of Business - Duane "Andy" Gustafson is an Assistant Professor of Managerial Communication at The Pennsylvania State University. He earned his Ph.D. degree from Penn State in 1996. He earned his bachelor's and master's degrees from The California State University, Fresno. His research interests include presentational, organizational, and interpersonal communication. More specifically, he is most interested in professional presentations, conflict management, team dynamics and small group decision-making.
In addition to teaching the oral and graphic component of Managerial Communication, Dr. Gustafson has designed and taught Special Topics in Corporate Communication. This two-unit second year course prepares MBAs for many of the work related interpersonal communication challenges they will face in the corporate world.
Besides his responsibilities with the university, Dr. Gustafson is active with The National Communication Association, The Eastern Communication Association, and The Association for Business Communication. Dr. Gustafson is also an associate with the Communication Research Associates--a private communication consulting firm based in Valley Forge, PA. The firm provides many communication-related services and training, but specializes in executive coaching. His clients include Morgan Stanley Dean Witter, Dean Witter, Goldman Sachs, McDonalds, Celebrity Cruises Inc., Royal Caribbean Cruise Line, Alcoa Chemical, Lockheed-Martin, and IBM.
To Register
Our enrollment coordinator will be happy to hold a seat for you in this program. A reservation does not commit you to the program until you submit the registration form online. Please call, 1-800-311-6364 or e-mail psep@psu.edu.
Click here to learn more about the Excellence in Management series.
Phone: 1-800-311-6364
E-mail: psep@psu.edu